ARTICLE
Kaivac honours Romanian distributor
25 July 2017
Kaivac, developers of the No-Touch Cleaning and OmniFlex Crossover Cleaning Systems, is honouring one of its newest European dealers, TENROM, for having the best one-year sales record of any foreign distributor marketing Kaivac products in 2016.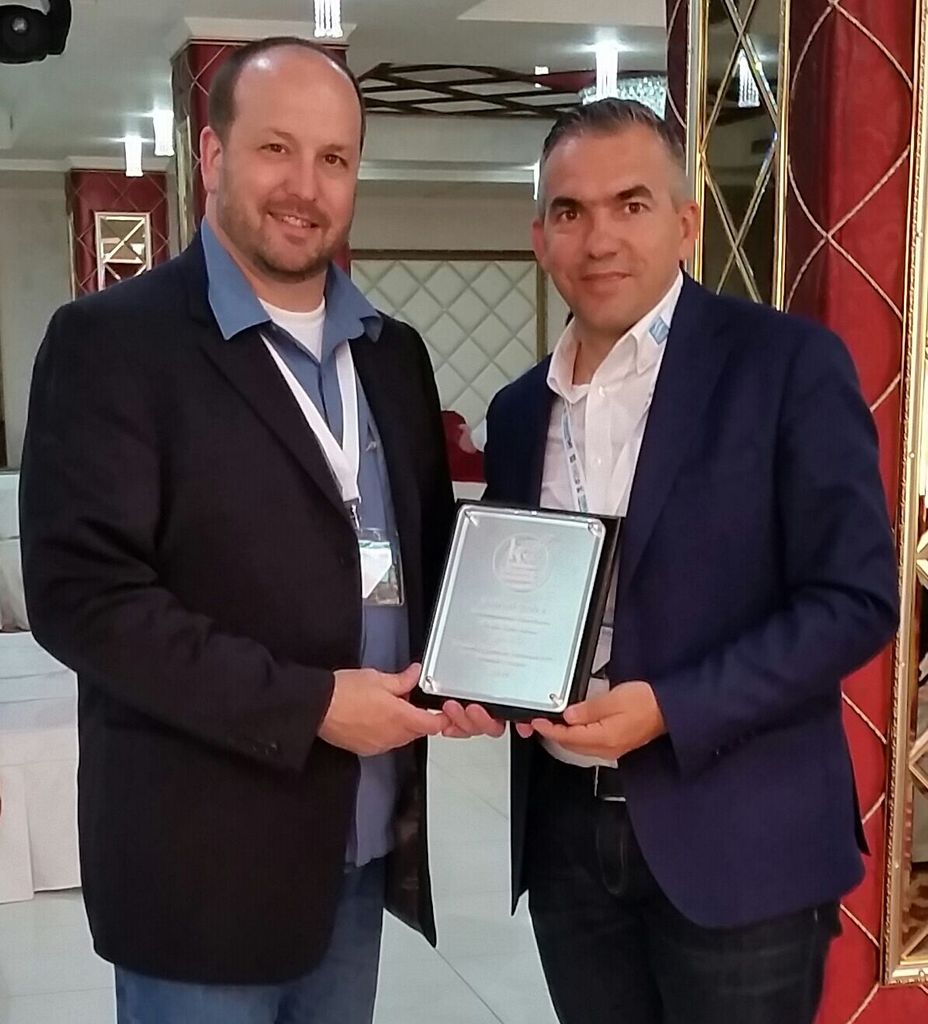 TENROM, located in Cluj, Romania, is a leading cleaning equipment distributor in this part of the world. It became part of the Kaivac family when Kaivac expanded operations into Europe, setting up Kaivac EMEA, a company and distribution centre in Austria.
According to Marc Ferguson, international business development manager for Kaivac EMEA, TENROM began marketing Kaivac systems in early 2016, with the first products delivered in April of that year.
"It took them just eight months of active selling to set the one-year sales record," Marc Ferguson said. "Not only was this a record breaking event, but they also did so in a young [Jan/San] market with developing infrastructure compared to markets in Western Europe and North America."
Ferguson adds that cleaning contractors in Eastern Europe, have been eager to embrace innovative [cleaning] products.
"Contractors here, just like in Europe and North America, are competing on price. They need products that can help them maintain quality outcomes and improve profit margins."
According to Attila Gorbai, general manager at TENROM, one reason they were so successful marketing Kaivac systems is that "Eastern European cleaning contractors find U.S. cleaning equipment more innovative than other equipment on the market."
When considering the investment in Kaivac equipment, Gorbai, said: "It's easy to show how practical these machines are and how they can improve worker productivity."
In recognition of this accomplishment, Ferguson honored Gorbai and his staff at TEMROM with Kaivac's 2016 International Distributor of the Year Award.
OTHER ARTICLES IN THIS SECTION