ARTICLE
GOJO showcases expertise
02 March 2020
Skin and surface hygiene specialist, GOJO Industries-Europe will be presenting the new Purell Solution as well as the rest of its wide product range.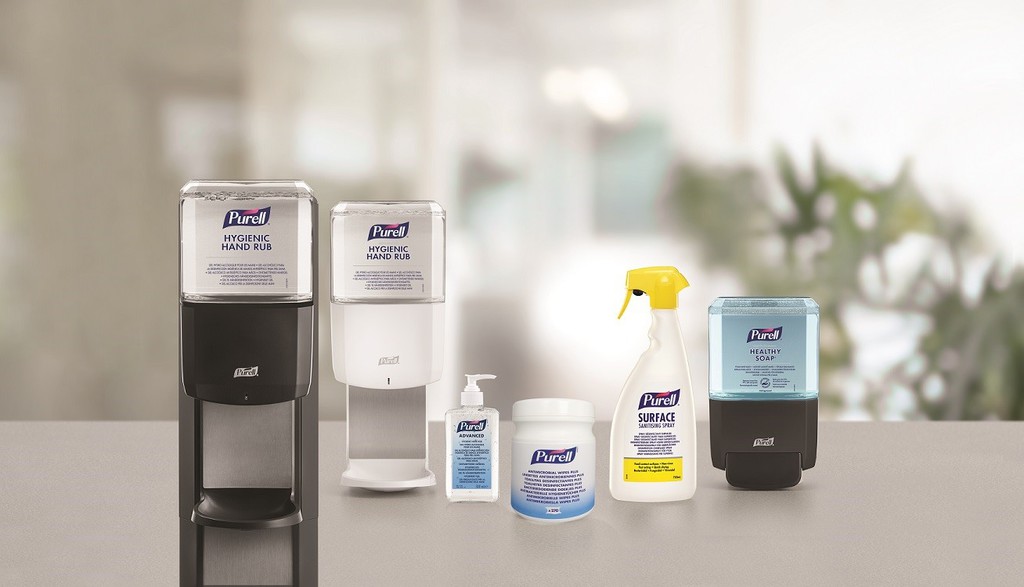 Carrying internationally recognised brands including Purell, one of the most trusted brands for skin and surface sanitising, and GOJO, its brand for specialised soaps and tough soils cleaning solutions, GOJO has a wealth of experience in the hygiene industry.
Visitors will be able to learn more about the newly launched Purell Solution, a hand hygiene system, which offers a complete solution to help fight the spread of germs in facilities across a variety of industries. The range includes innovative new dispensers, with breakthrough 'Energy-on-the-Refill' technology and a brand-new type of 'healthy soap' that works harder to remove dirt and bacteria from the skin.
GOJO will also be showcasing its wider product range. This includes Hand Medic, the professional skin conditioner, and Purell Surface Sanitising Spray and Wipes, a range of no-rinse surface sanitising products that are designed to be fast acting, highly effective and specifically designed to meet surface sanitising needs within food contact areas.
GOJO will also be sharing information about its LPK toilet seat foam, and the Prevens Paris range of dispensers and refills.
Chris Wakefield, vice president, European Marketing & Product Development, GOJO Industries-Europe, said: 'We are thrilled to be exhibiting at The Manchester Cleaning Show, and are looking forward to welcoming visitors to our stand. It offers a great opportunity to showcase our innovation, demonstrate our products and expertise, and of course, network and share ideas on best practice.'
Stand J04
OTHER ARTICLES IN THIS SECTION