ARTICLE
Mobile apps to tackle germ proliferation
19 June 2018
GOJO Industries-Europe, the specialist in skin and surface hygiene solutions, has harnessed technology as part of its holistic approach to preventing the spread of germs and created two mobile apps designed to help reduce maintenance time spent on dispensers and improve hand hygiene performance.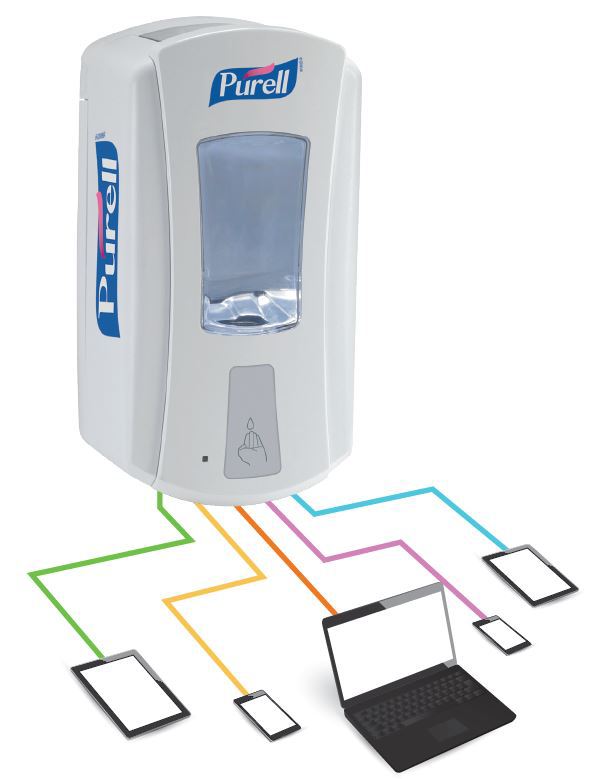 Displayed at Interclean Amsterdam, the GOJO SMARTLINK Service Alerts System is a preventative maintenance system that continuously monitors hand hygiene dispensers and provides predictive analytics that lead to productivity improvements. The secure software web portal allows users to customise alerts and alarms that includes data on dispenser usage, estimated refill replacement dates, alarm status and history.
Meanwhile, the GOJO SMARTLINK Observation System provides feedback, delivers reports immediately for both hand hygiene and PPE compliance and saves valuable time. It helps to improve the efficiency of completing hand hygiene audits, delivering targeted reporting to help improve hand hygiene performance.
Chris Wakefield, vice president, European marketing & product development, GOJO Industries – Europe Limited, said: "There is no single solution to preventing infection and stopping the spread of germs. We've put our extensive knowledge and expertise into our skin and surface hygiene solutions and our offer is now strengthened by the addition of these app based systems, supporting our holistic approach to infection prevention and our goal of saving lives and making life better."
"The GOJO SMARTLINK Electronic Monitoring Solutions are a smarter way to measure hand hygiene performance and help reduce the spread of infection. The electronic performance monitoring technology combines with clinician-based support, smart service, and technologically advanced dispensers and formulations, which together, make up the GOJO SMARTLINK total solution; helping improve and sustain hand hygiene performance and reduce the spread of infection."
Both SMARTLINK apps are available free from the Apple App and Google Play stores.
OTHER ARTICLES IN THIS SECTION