ARTICLE
Water conservation in the washroom
09 October 2018
Several years of research and development investment are bearing fruit for Derby-based HSG who have recently won a clutch of awards.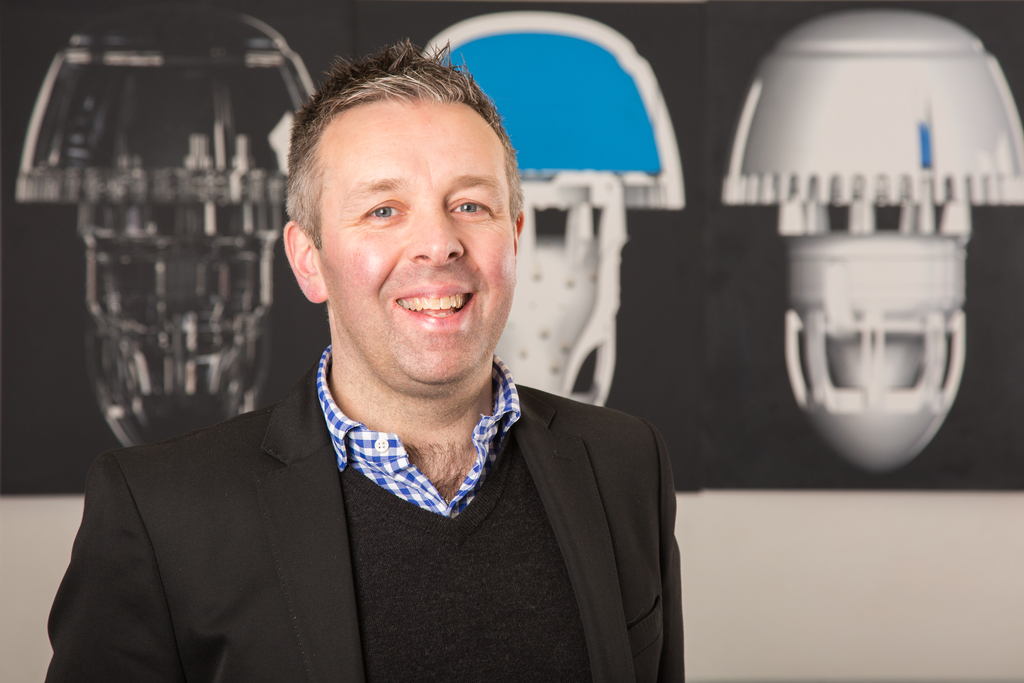 HSG, based in Pride Park, are market leaders in the water conservation and washroom services industry. The company is headed by entrepreneur Simon Rice who launched 11 years ago initially as a washroom services provider.
HSG's substantial growth since then is however largely due to its investment in developing the two-fold system – the Ureco and Uretech, which help to conserve water in the washroom and led to the company gaining The Queen's Award for Enterprise in Innovation.
The Ureco urinal sleeve and Uretech water management system is already installed and achieving unrivalled water and money savings in some of the UK's top venues.
The Ureco stops smells by trapping urinal odours below the surface and reduces blockages through the patented enzyme system which breaks down the fat, acid and salt in urine. This enables the Uretech to reduce urinal flushes from around 96 times to just four times a day.
As a result, the customer benefits by saving money on utility bills, reducing water usage and stopping blockages and smells which improve the washroom experience for customers and reduce costly repairs.
A key customer for HSG over the past ten years has been the NEC in Birmingham. HSG installed the Ureco and Uretech system over an eight-week period and initiated a quarterly service cycle by the technical team.
The system has saved the NEC £124,000 a year in water bills by reducing annual water usage by 83 million litres – the equivalent to 33 Olympic sized swimming pools and reducing the carbon footprint by 100 tco2.
HSG has continued its innovation, backed by extensive research and development, with the recent launch of the Uretech Plus professional water management solution. Fitted onto a venue's existing water meter, Uretech Plus uses the latest Wi-Fi technology to provide minute by minute readings of water usage to a laptop, tablet or smartphone.
HSG also launched Cleen this year, which is said to be the UK's first fully integrated management tool and review app to help venues and washroom services providers address issues and promote their high quality facilities.
The Cleen App is free to download onto a smartphone and enables washroom users to log reviews of facilities in any type of venue. Businesses and washroom services providers sign up for their own Cleen Dashboard to gain immediate email alerts to reviews.
This enables them to take action, directly respond to customer feedback or promote positive reviews. It also provides detailed daily, weekly and monthly reports on review trends and issues for evaluation and monitoring of facilities.
To enable businesses to receive even more reviews directly on-site, HSG has more recently introduced a new product called the Cleen Tablet. These data stations can be installed in or near washrooms for ease of feedback.
OTHER ARTICLES IN THIS SECTION