ARTICLE
Mirius pulls the trigger on 100% recycled bottles
11 March 2019
Mirius, the new name for Coventry Chemicals, have announced they've joined forces with one of the UK's largest recycle bottle manufacturers to offer its customers a trigger spray bottle made solely from 100% recycled plastic (rPET).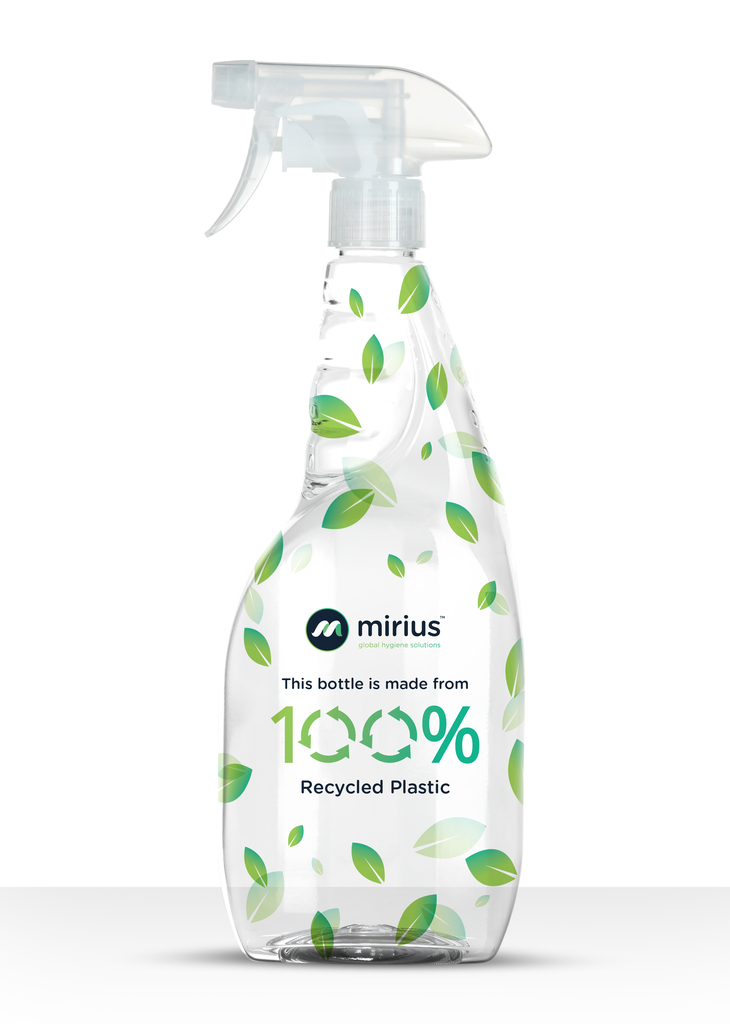 In what the company claims is a first for the UK cleaning industry, the new 100% recycled bottle is also 100% recyclable. The bottle is available from March 2019 for its customers of own label cleaning products and also across Mirius's own 'off-the-shelf' professional cleaning range – Super Professional – the fastest growing professional cleaning range within its sector.
After undertaking extensive research Mirius said its customers had expressed a 'significant' desire for products that are sustainably sourced, ethically sound and environmentally friendly and the bottles form an important part of its corporate responsibility and its commitment to help reduce plastic waste.
Mirius's commercial director Darren Langdon said: "As one of the largest manufacturers of own label cleaning products, offering our customers bottles made from 100% recycled material, that can then be 100% recycled, is a natural step and helps our customers raise their environmental credentials for product sustainability. If you use something, you have to be responsible for it in the long run. Some people talk about cradle-to-grave, we talk about cradle-to-cradle. Many of our customers are working towards the year 2025 for sustainable, recyclable products and packaging – Mirius can help them towards this now."
In addition to the new 100% recycled trigger bottles, Mirius are also able to offer 750ml angle neck bottles and 5 Litre jerry cans with 25% recycled material – all of which are 100% recyclable, which is said to be another first for the industry.
With hundreds of customers in over 80 countries and millions of end-users, Mirius manufactures cleaning products for some of the largest UK and European retailers, facilities management companies and independent professional cleaners.
For more information about the new 100% recycled bottle and Mirius's extensive range of cleaning products and professional services please visit www.mirius.com/recycle
OTHER ARTICLES IN THIS SECTION