Home
>
Rebrand for Coventry Chemicals
ARTICLE
Rebrand for Coventry Chemicals
06 August 2018
Coventry Chemicals, part of the Coventry Group of companies, has announced a complete change of name and new visual identity for its 55 year old business.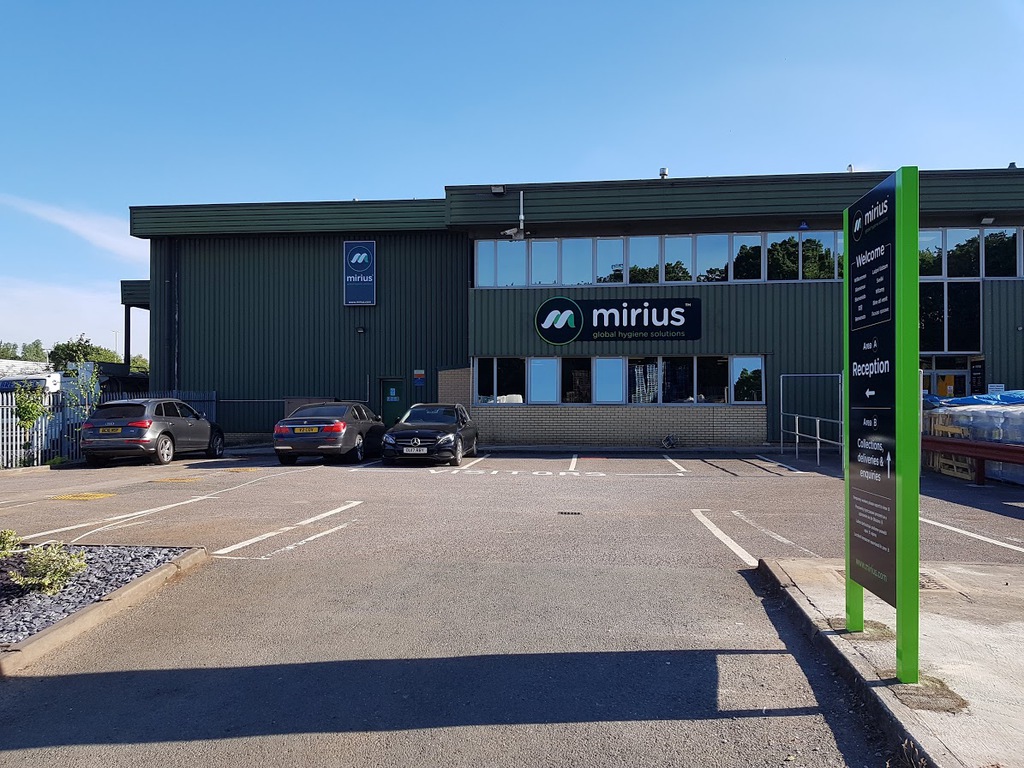 With effect from 26th of June 2018, Coventry Chemicals will now be called: Mirius – Global Hygiene Solutions. The formal announcement took place at the Ricoh Arena in Coventry.
Since 1963 Coventry Chemicals has been a leader in the manufacture and supply of cleaning liquids, powders and tablets to suit all professional, retail and international cleaning and hygiene requirements. 2018 sees a change of name for the business to better reflect the company's global commitment and its expertise in driving innovation within the cleaning and hygiene industry.
Recognising the significance of branding excellence Coventry Chemicals has undertaken a massive evolution of the company's brand identity. In a statement, the company said the evolution across all elements of its business has been undertaken with clear objectives, which it said were:
A powerful and impactful identity
A clear consistent visual identity
An identity that projects a dynamic company with vision
An identity that maintains and evolves the Coventry Chemicals personality
As part of the rebrand the business has created individual brand identities for each of its divisions – Retail, Professional and Healthcare. The new branding establishes Mirius as a modern business at the cutting edge of the cleaning and hygiene industry.
Steve Quinlan, CEO of Mirius, said: "The new name better reflects who we are today, tomorrow and for the future – we are more than just a chemicals company – we provide solutions. With hundreds of customers in over 80 countries and millions of end-users, we felt it was a good time to capitalise on the momentum of our growing success.
"To meet the changing needs of our clients, we're taking a bold step to redefine our company and build a new model for our industry. The change of name enables us to leverage the strengths of our different product categories and at the same time align our corporate and divisional brand identities. Our capabilities are second to none, offering quality products, a swift and proven distribution service and in-depth scientific and technical back-up to support our UK and worldwide customers.
"While our company name is changing, all core elements of the organisation will remain the same - Mirius will continue to provide our customers with excellent quality products and reliable customer service at highly competitive prices."
The new Mirius branding is now clearly visible in the public domain with a new website, www.mirius.com, projecting the business powerfully online.
RELATED ARTICLES
No related articles listed
OTHER ARTICLES IN THIS SECTION