ARTICLE
Maintaining the right balance
17 January 2019
The new North Shore range of premium dispensers and consumables from Northwood Hygiene Products is helping the industry to maintain the right balance of presentation and hygiene standards for demanding customers all over the UK and beyond.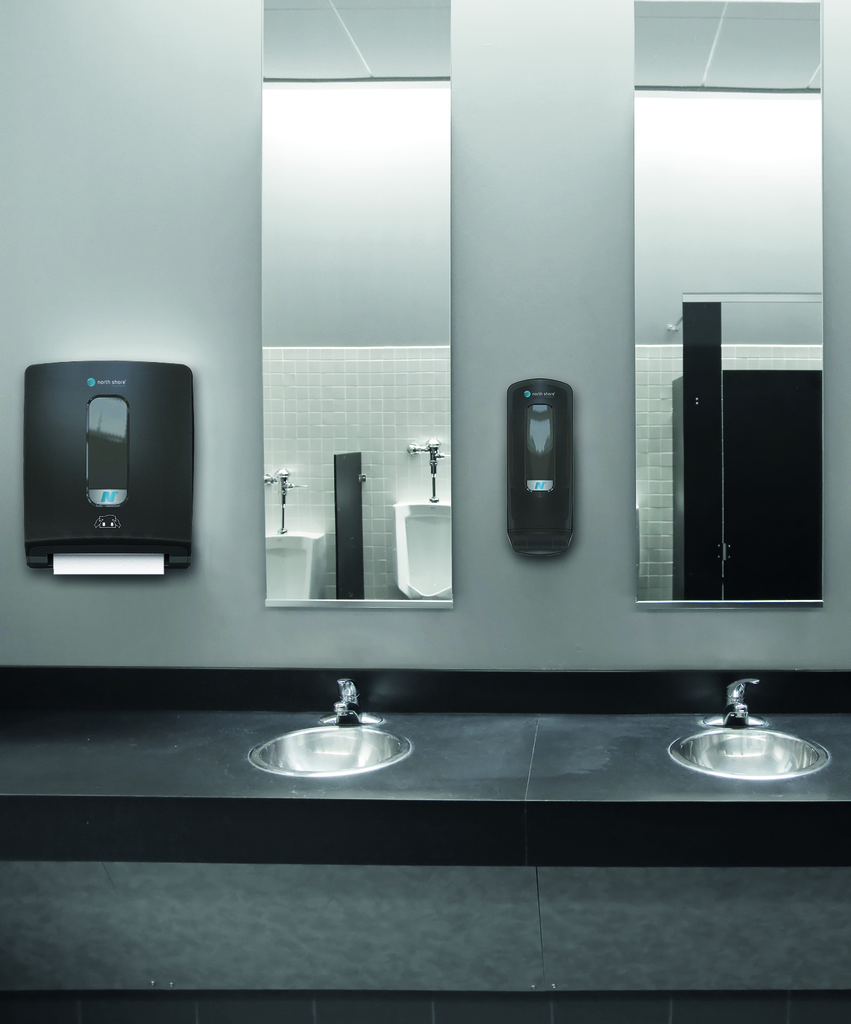 High capacity, cost-effective, durable, hygienic and sustainable, North Shore is said to be proving itself to be the system of choice for the away-from-home washroom following its hugely successful launch in 2018.
The brand has rapidly established itself across a variety of washrooms ranging from educational establishments, sports grounds, and manufacturing facilities to hospitals, public, council & office buildings and hospitality venues.
Central to the success of North Shore is its signature four roll dispenser, the Orbit. Designed exclusively by Northwood, it fits seamlessly with any washroom environment, boasting a capacity of up to 5,000 sheets of toilet paper demonstrating huge cost-in-use benefits, as well as low maintenance.
Complementing the Orbit, North Shore comprises a compact, infinity paper Side-by-Side toilet roll dispenser, high capacity Mechanical Hands Free roll towel dispenser, a no-touch ultra-hygienic Hybrid roll towel system, a Micro Folded hand towel dispenser and a soap dispenser. All North Shore products are available in a choice of three colourways; Ocean Blue, Ice White and Midnight Black
EcoLabel consumable paper products are also available, alongside the brand's premium 'Impressions' range, a 2 ply embossed pure pulp product.
Paul Mulready, marketing manager at Northwood Hygiene Products, said: "The launch of North Shore at Interclean last year broke new ground and was quickly adopted as the preferred washroom system across all sectors and in the UK and Europe.
"We're delighted with the positive response to North Shore and we're looking forward to introducing more customers to the future of washroom systems in 2019 and beyond."
OTHER ARTICLES IN THIS SECTION