Home
>
Geared up for growth
ARTICLE
Geared up for growth
22 January 2015
Yorkshire-based Disposables UK Group is celebrating another successful year, following a series of new appointments and strong sales throughout 2014.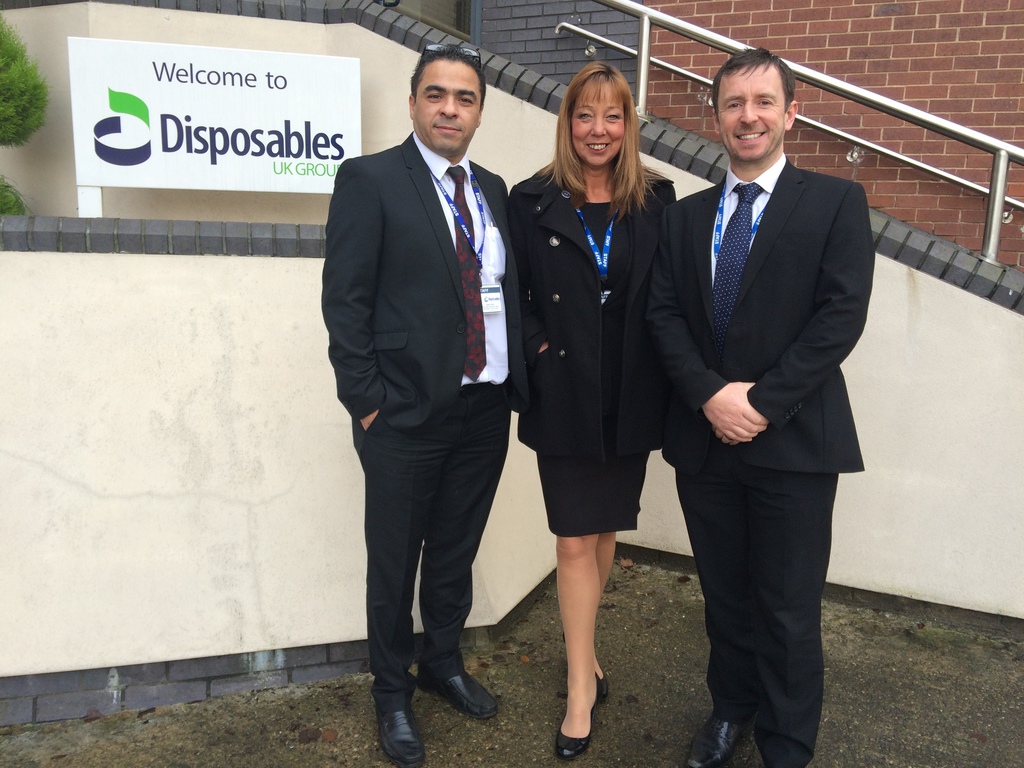 The paper disposables company is on track to meet its ambitious five-year growth plans and has reported an increased annual turnover of £18m.
Sales director Paul Halliwell said: "2014 has been another great year for us and we are in a robust position moving forwards into 2015. We have hit our growth target for the year, increasing our turnover by £1.6m and we're on track with our five-year growth plan and sales across our products are looking very healthy.
"Sales of our Optimum ProWipers range doubled in 2014, as part of our plan to take a stronger share of the dry non-woven market and meet the strong market demand."
In 2014, the company made several significant appointments to support its growth plans: Glen Staddon was taken on as European Business Manager, Nikki Schreiber and Marc Allen joined the Bay West South East sales team, Paul Mulready was appointed marketing manager and, at board level, Dan Atkinson became financial director.
In 2015 Disposables aims to grow its turnover by another £3m.
Halliwell concluded: "We have several new product launches planned for the first quarter of 2015 and will also implement a barcoding system on raw materials to allow greater traceability throughout the manufacturing process and deliver improved efficiencies and wastage."
RELATED ARTICLES
No related articles listed
OTHER ARTICLES IN THIS SECTION