ARTICLE
Raise productivity in the washroom
14 October 2015
It is becoming clear that many companies and facility management organisations, if they haven't done so already, will have to address the issues that will result from the introduction next April of the new legally enforced living wage for those employees aged over 25, says Jonathan Hooper, marketing manager, Northwood Hygiene Products.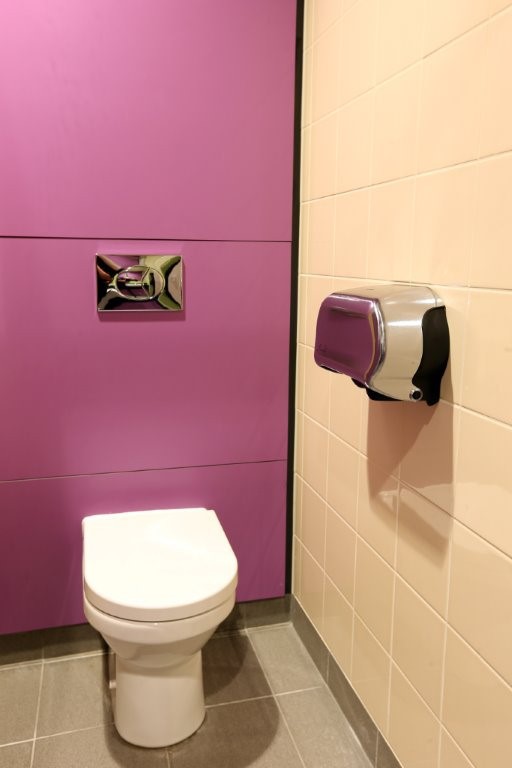 Business leaders such as ex-Sainsbury boss Justin King and the CBI's outgoing John Cridland have been joined by Whitbread, owners of Premier Inns and Costa Coffee and Tim Wetherspoon of the similarly named pub chain in suggesting that overall employee numbers may need to be reduced, recruitment slowed and prices raised to meet the new challenges.
For the competitive and diverse cleaning and maintenance sector, increasing prices may be an option that could be difficult to implement successfully. It is clear that further increases in productivity will be a key element in adjusting to the new normal.
In the away from home washroom it starts with the choice of hand drying solutions. Apart from hand hygiene critical areas such as hospitals and food preparation, where disposable paper towels are almost universally accepted as essential to contributing to the very highest of bacterial transference control, there is a clear requirement to identify and provide the appropriate levels of hand hygiene.
Hand towel dispensers are simple to fit, not requiring the occasionally hard to source qualified electrician to install them. Their flexibility allows them to be fitted in the most ergonomic positions, which allows users to use them as recommended with minimum disruption. It also means that it is much easier to formulate the most efficient dispenser distribution that reflects the user pattern of usage, be it the high burst of activity during the intervals in sports arena's or theatre's or the near continuous demands seen at major retail parks.
From electronic hands free dispensers' to those with a Bio-Kleen coated lever operation, all Leonardo dispensers feature single sheet presentation to minimise wastage from users taking more towels than are needed to dry their hands thoroughly. This includes the Compact range, which as it name suggests, allows fitting in places where available wall space is at a premium. Of course in some customer facing locations all these features need to be incorporated into a dispenser whose good looks are not only unmissable but which actively make a positive contribution to the overall ambience of the washroom. In these instances the Premium range has again been seen to fit the bill.
Once the individual requirements of the various locations have been assessed, agreed and installed, the maintenance requirement turns to the management of the cleaning and filling and the subsequent re-stocking aspects needed to keep the washroom hygienic and to the expected presentational standard.
The issue is increasingly about the costs of training operatives to undertake the tasks successfully and retaining staff by making the more mundane tasks as simple to complete as possible. For example, Leonardo's translucent covers allow a very quick visual check of tissue levels without the need to remove covers first. (It has been found that in one council owned estate where the washroom provision has not been reviewed for some years, the number of dispenser keys required to be carried by maintenance staff to allow them to do their job had reached epic proportions. It was just taking too long to do something that would never have justified that time investment).
Similarly the increased capacities of the dispensers provide two further benefits. Firstly, they obviously stay operational for longer periods of time, reducing the number of inspection visits needed and secondly there is a significant reduction in the on-site storage requirement for stocks of replacement tissue. This means expensive floor space can be re-directed to a more productive usage and there is a marked reduction in operator journeys to and from the storage facility.
Fundamental to the inherent dispensers' design is the aim of ensuring that the number of dirt retaining surfaces is kept to an absolute minimum. Those that are unavoidable are easily identifiable and easily wiped clean. So everything that can make the maintenance operatives' task quicker and easier and thus saving money has been coupled with effective single sheet presentation to generate cost in use benefits that are the cornerstone of the increased productivity requirement to help meet future challenges.
There has been an unexpected bonus which has been reported from several recent large scale Leonardo installations. Washrooms have been left much tidier by the users. An American University study has tried to explain and quantify this effect, but suffice to say that once again, real time experience has shown a considerable contribution to creating more time efficiencies which has resulted from using these types of dispensers.
Other Leonardo solutions have proved equally cost effective. A busy call centre based in a refurbished Victorian warehouse was bedevilled by constant blockages in the somewhat ancient pipework system. Clearing them out is expensive and the disruption caused by closed washroom facilities an unwanted distraction in a busy and competitive office environment. Luckily the introduction of flushable tissues was a simple and effective answer to the problem.
So greater productivity in the facility management sector can be achieved in myriad ways and whilst the presence of a well thought out and carefully controlled washroom provision may not be the complete answer to the challenges ahead, at least it becomes one less thing to worry about!
OTHER ARTICLES IN THIS SECTION