ARTICLE
Intelligent and interactive cleaning
28 June 2018
With over 50 years of experience, ICE is described as the UK's largest independent provider of industrial cleaning machines.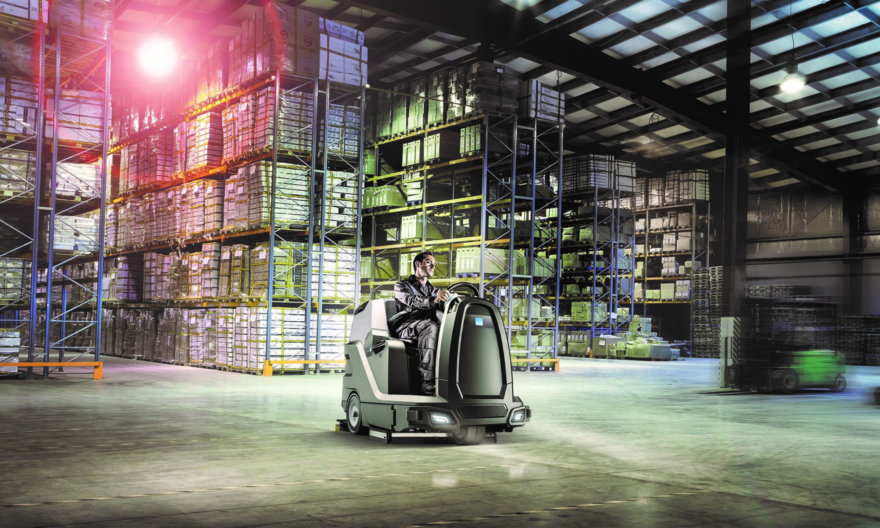 The company prides itself on the unique service it offers its customers, providing everything from equipment purchase or rental to asset management and maintenance.
ICE is delighted to introduce its MTech range – equipment built using cutting edge management systems technology. The ICE MTech range combines the latest in cleaning technology with superior quality equipment. Each machine is constructed using robust materials, which is said to guarantee outstanding cleaning results.
The ICE MTech range introduces technology into everyday cleaning, with a touchscreen control panel and integrated telemetry system allowing full visibility of the equipment utilisation and performance. These advanced, technological machines are designed to make cleaning intelligent, interactive and easy.
The in-built technology enhances the user experience, with touchscreen video tutorials showing how to safely operate and maintain the equipment.
The ICE MTech range includes the newly upgraded robotic scrubber dryer – Robo 3 – which ICE says is the most advanced fully autonomous cleaning machine on the market. Thanks to its laser and sensor technology, it can clean complex areas in a thorough and uniform manner. It offers unlimited cleaning patterns and super-fast mapping, as well as consistent cleaning right up to the edge. Robo 3 is claimed to out-perform any other robotic machine when cleaning tight corners, edges and complex rooms.
All equipment in the ICE MTech range is available either for rental or outright purchase. ICE says that it offers total peace of mind with its fully managed service, including a nationwide network of highly trained engineers, and a dedicated helpdesk team available 7 days a week.
OTHER ARTICLES IN THIS SECTION