ARTICLE
ICE wins three awards at the Cleaning Show
29 March 2017
The Cleaning Show was a phenomenal success this year for ICE. The company was delighted to meet lots of new faces, as well as catching up with its existing and much valued customers. ICE are extremely proud to have won three awards during the show - Cleaning Show Innovation Awards for ICE Locator and the ICE R Scrub 75, plus a CSSA Award for 'Best New Product of 2017' for ICE Locator.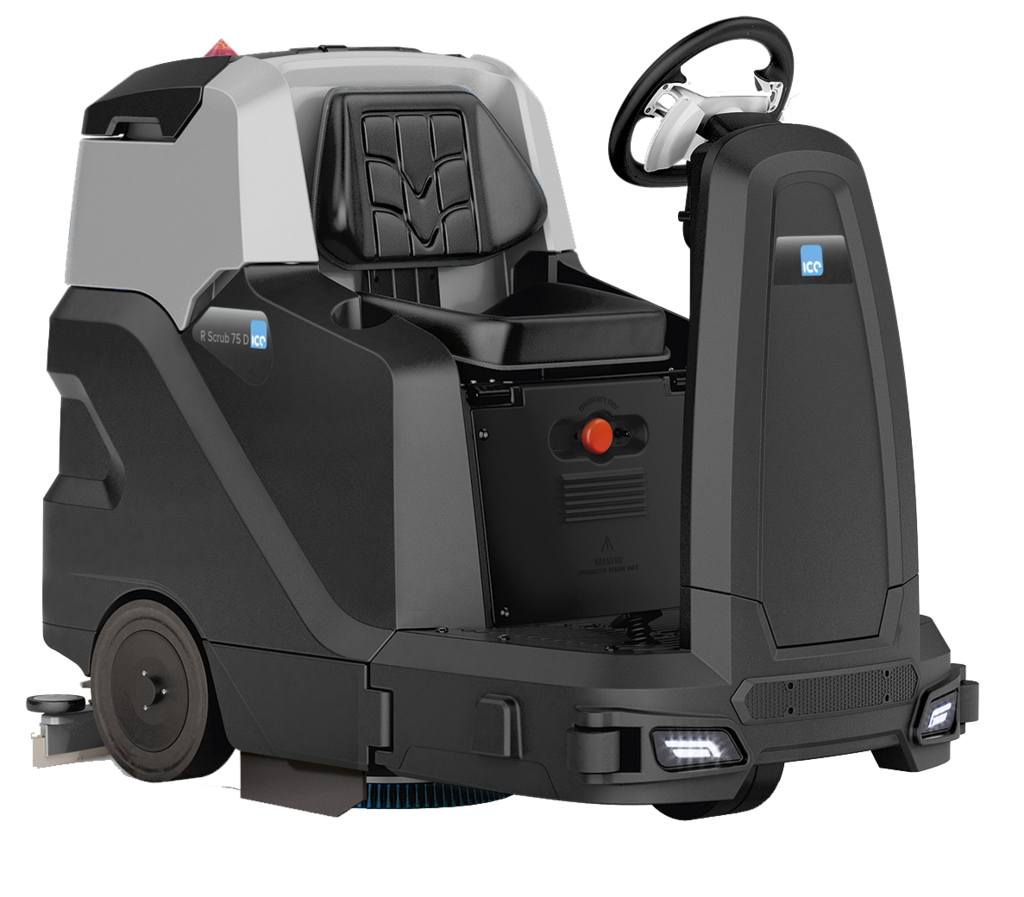 ICE Locator
Described as the UK's largest independent provider of cleaning equipment solutions, ICE is well versed in the challenges currently facing service providers. One of the biggest areas of exposure in terms of compliance is the management and tracking of assets, the tools of the trade.
Experience tells ICE that anything from 5-25% are not accurately tracked for a variety of reasons. These include internal movement or misplacement, lack of knowledge or attention, even pilferage.
This causes issues with asset management and compliance leading to an unacceptable H&S risk and a significant waste of resource locating missing assets.
Imagine then, a world where our assets were located down to a pinpoint position using the latest technology. We know our mobile phones and other remote devices can be identified using its on-board location feature, so why can we not use the very same cost effective technology to locate each and every one of our cleaning assets. Meet ICE Locator!
ICE Locator uses Bluetooth and GPS, providing pin point accuracy of equipment locations. This gives customers complete visibility of all assets across their entire estate, which leads to a reduction in lost equipment, and improved billing accuracy. According to ICE, this industry-first can provide unsurpassed accuracy in terms of asset data - particularly useful for the management of rental equipment.
Key Features:
When using the ICE Locator App on site, assets are detectable within a 45 metre radius.
The ICE Locator will 'ping' every second, informing the App user of each asset location.
When using ICE Locator remotely, it will list all assets across your entire estate, by location.
ICE Locator has a 12 month battery life.
ICE R Scrub 75
The ICE R Scrub 75 is an advanced, technological scrubbing and sweeping machine that makes cleaning intelligent, interactive and easy. It is versatile, able to work in any environment and in any condition such as in supermarkets, warehouses, shopping malls, production sites, swimming pools, gyms, car showrooms and service areas.
Thanks to the iD system the operator can interact in a very different way, through a touchscreen display. Everything becomes as intuitive, fast and easy, as using a smartphone.
Some of the key features include:

Intelligent Drive - The high definition colour display offers the same intuitive experience as a smartphone. All functions and activities are managed from a single interface, where a mere touch of the finger offers access to an extraordinary choice of customisable features to satisfy all types of requirements with extreme simplicity.

Rear view camera - Allowing the operator to monitor cleaning results in real time from the display, without taking their eyes off the direction of travel.

Power mode - When more scrubbing power is needed, activating Power Mode increases the delivery rate of detergent solution and boosts brush pressure and vacuum power for the time necessary to tackle heavy duty cleaning.

Eco Mode - When the machine is idle, the brush and vacuum motor, and the traction and detergent pump will turn off automatically reducing costs and emissions.
OTHER ARTICLES IN THIS SECTION