ARTICLE
Immersive experience pods
28 June 2018
Kimberly-Clark Professional has long been committed to working with its partners to create exceptional workplaces and provide the best possible customer experience.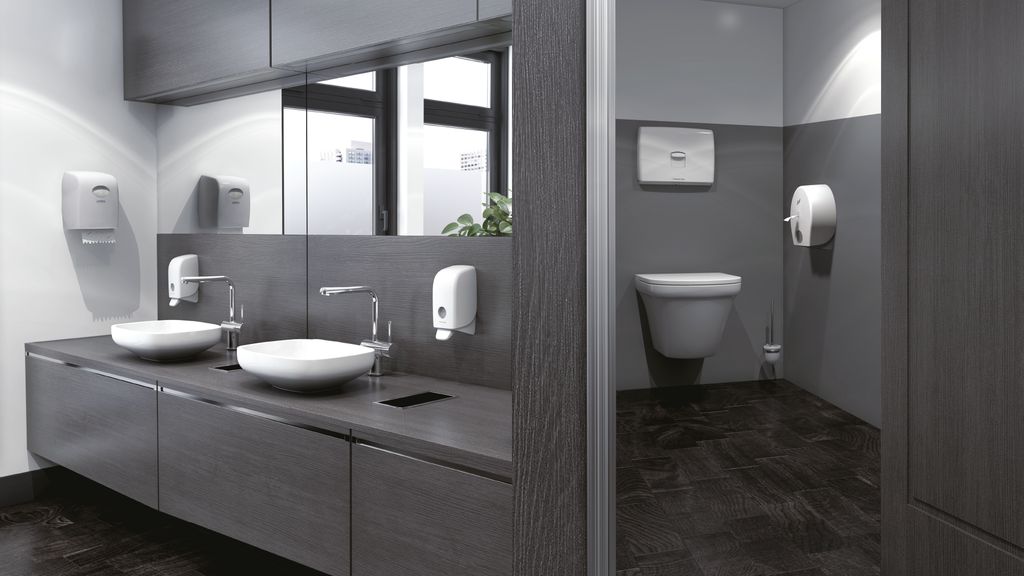 That commitment was on display at Interclean Amsterdam, where the company's specially designed stand consisted of five interconnected, experience pods. Each pod, with the support of experts on hand, took visitors through an interactive experience showcasing its industry brands and solutions, including Scott, Kleenex and WypAll.
Every day, one quarter of the world's population uses and trusts the Kleenex Brand, because it protects, cleans and nourishes, each and every time. Visitors to the stand saw the Kleenex Washroom Solution range, which is said to help facility managers deliver uncompromised care to washroom users.
Visitors could also visit a pod featuring the latest Scott Washroom Solutions including the new Scott Control Toilet Tissue System. The high capacity centrefeed system completes the Scott Control Washroom Range, designed to provide the best of both worlds, delivering the highest standards of hygiene, with the best washroom experience, without compromising on efficiency.
Also featured was leading wiping brand WypAll. WypAll is described as the #1 brand in disposable cloths, ensuring customers' surfaces are ready to perform.
Additionally, Kimberly-Clark Professional shared its dynamic virtual reality experience, The Disgusting Truth [about jet air dryers]. It's a compelling, hands-on experience that highlights the results from a number of independent scientific studies, which show that paper hand towels offer superior levels of hand hygiene compared to jet air dryers, which can force users to share bacteria and viruses. A recent statement by the SF2H, the French society for hospital hygiene, in France last month (March) concluded that "hot air or jet air hand dryers generate serious bacterial and viral contamination in the air and surfaces around and are not recommended for use in healthcare environments".
For further details, visit www.TheDisgustingTruth.co.uk
OTHER ARTICLES IN THIS SECTION