ARTICLE
Sweet smell of success
13 October 2014
The new Kimberly-Clark Professional AQUARIUS Aircare fragrance dispensing system combats unpleasant odours with a choice of five multi-layered fragrances – Harmony, Energy, Joy, Fresh and Zen – that contain a highly effective malodour neutraliser.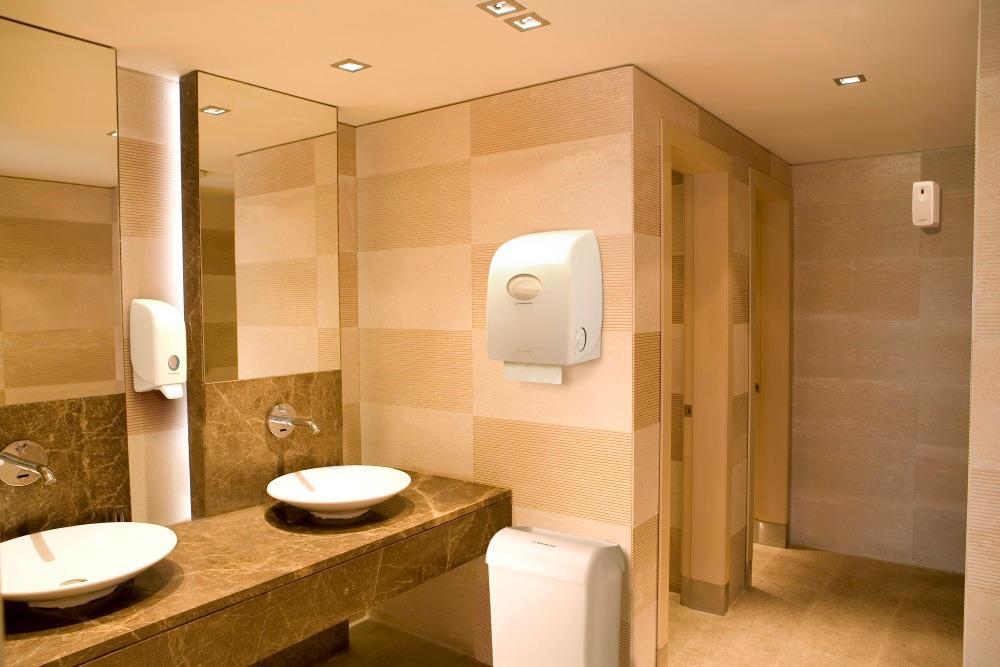 The AQUARIUS Aircare dispenser has a compact, sleek and minimalistic design. Equipped with valve technology for fine spray dispersal, it offers a refill cycle of 60 days – or 6,000 shots – and a battery life of 18 months for reduced maintenance requirements. With no dirt traps, it is easy to clean with one wipe, simple to refill and has flexible and user-friendly programming so it can be set-up to suit peaks and troughs in footfall.
The system is based on non-aerosol technology that is aligned with anti-CFC compliance standards and is better for the environment. The AQUARIUS system delivers less than 20% VOCs into the environment which is significantly less than comparative aerosol systems which use 90% VOCs. The refills are in a plastic pouch format that generate up to 85% less packaging waste by weight and reduces road freight requirements by up to 55%.
OTHER ARTICLES IN THIS SECTION