ARTICLE
International green award
20 February 2018
Sale based cleaning and facilities management specialist Floorbrite has won an International Green World Award in recognition for being one of the world's greenest companies.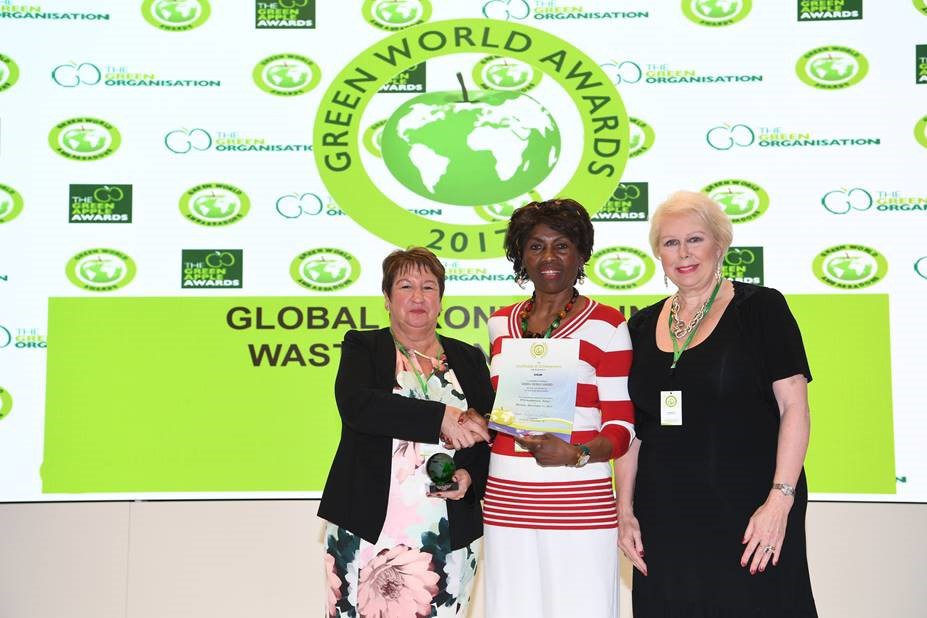 The firm was awarded a global bronze award in the wastes management industry category at the international awards ceremony held in Dubai, and attended by joint managing director Nik Wyers, chairman Linda Wyers and waste and environmental manager Trudie Williams in December.
Floorbrite was pitted against more than 500 other firms in a range of categories to be awarded gold in the Green Apple Awards for Environmental Best Practice held at The Houses of Parliament in November, including BMW, Bank of England, and Network Rail. In winning the award, Floorbrite are officially now Green World Ambassadors which means The Green Organisation will plant 100 trees in Floorbrite's name over the next 12 months.
The firm was also awarded a Green Apple Award for services to the environment in 2016, for work done with Manchester based manufacturer, Duo UK, in reducing waste at their Miles Platting headquarters – the details of which have been published in The Green Book, which is an invaluable reference source for projects of significant environmental merit.
Nik Wyers, Joint Managing Director at Floorbrite, commented on the win: "Being named Environmental Ambassadors is truly an honour for us, we couldn't be more proud of the work that Trudie Williams, our Waste and Environmental Division Manager, and her team has undertaken to achieve this accolade.
"This is the Third year we've been awarded a Green Apple award, and being invited to Dubai to receive the Green World title further cements our commitment to long term sustainability.
"2018 is set to be an exciting one for Floorbrite with many exciting plans in the pipeline, including expanding our Waste and Environmental division and attending The Manchester Cleaning Show in April, so we hope to continue to build on the fantastic work achieved to date."
The Green Apple awards began in 1994 and have become established as the country's major recognition for environmental endeavor among companies, councils, communities, and countries.
OTHER ARTICLES IN THIS SECTION