ARTICLE
Environmental award
14 December 2015
Sale based cleaning and facilities management specialist Floorbrite has won a Green Apple Environment Award in recognition for being one of the UK's greenest companies.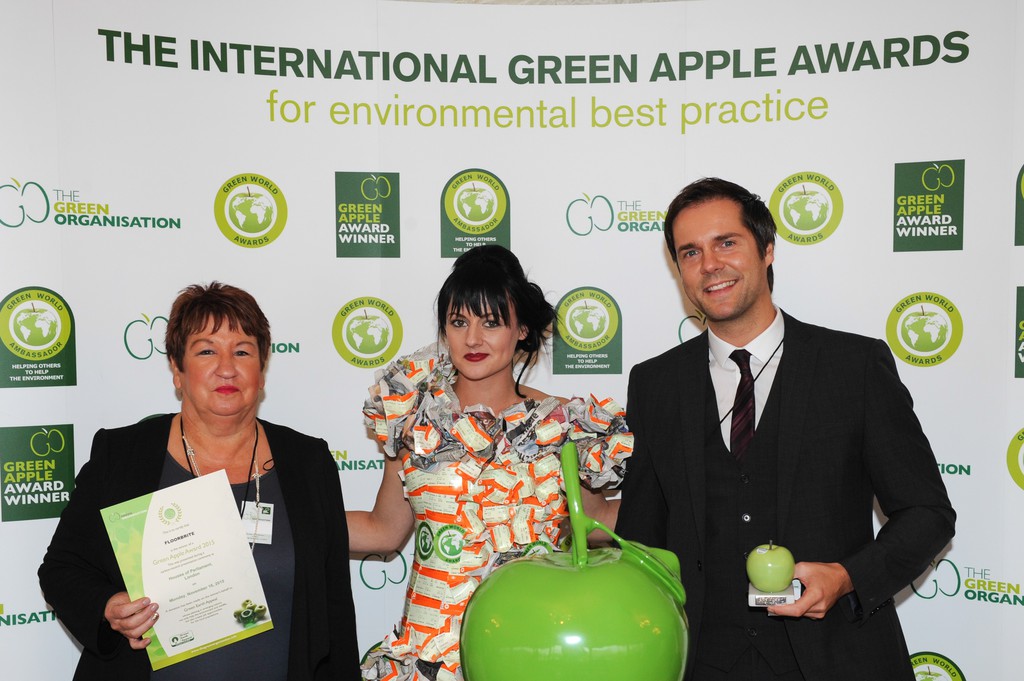 The firm competed against more than 500 other nominations in the Green Apple Awards for Environmental Best Practice, and was presented with an award at the Houses of Parliament, London in December 2015.
The national silver award was presented to Floorbrite for its part in a project organized by CBRE in Liverpool that was designed to improve environmental awareness. Floorbrite encouraged staff and visitors to cycle or walk to work during the build-up to the event and on the day, visitors were treated to entertainment and information from a raft of retailers demonstrating ways to improve sustainability.
Floorbrite director Nik Wyers said: "We couldn't be more proud to have been awarded the Green Apple award which cements our commitment to sustainability and surpassing our environmental goals.
"Earlier this year, we set up a new environmental and waste management division to Floorbrite, which means we're now even better placed to help customers achieve their own environmental business goals, and hopefully they'll be inspired by this award win."
OTHER ARTICLES IN THIS SECTION