ARTICLE
Evans is turning the pipes purple
27 July 2017
Evans Vanodine has introduced a new bar and cellar product to their range. PURPLE BEERLINE is a highly effective beer pipeline cleaner, containing a colour changing indicator which highlights when the line has been successfully cleaned.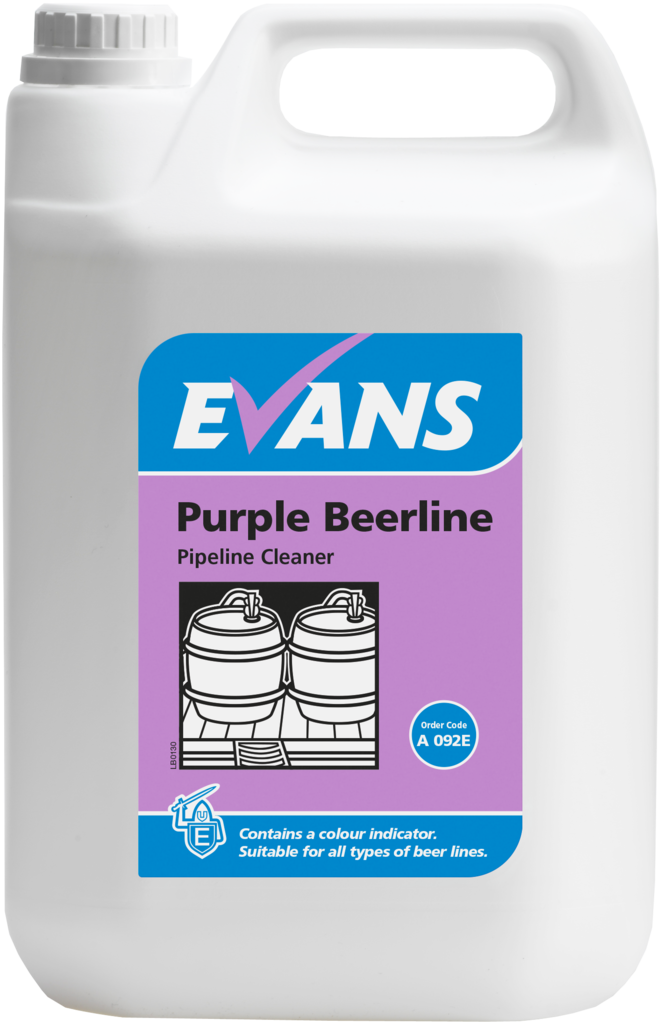 Formulated using a blend of alkali and hypochlorite, PURPLE BEERLINE will rapidly remove yeast, protein and residue from the dispensing system. As the solution is drawn through the pipeline, the liquid will change from its original purple colour to green as it is left in the system to clean, returning to purple once the system has been fully flushed clean.
PURPLE BEERLINE is a concentrated and non-tainting, brewery standard, formulation, which will not damage the pipeline or components. It has been developed for use with cold water and is effective in soft, medium and hard water areas.
PURPLE BEERLINE is suitable for hand pumps, pressure keg beer lines and carbonated drinks dispensing equipment.
To find out more visit the Evans Vanodine website https://www.evansvanodine.co.uk/shop/product/271-A092EEV2/
OTHER ARTICLES IN THIS SECTION