Successful return to Cleaning Show
23 April 2019
Evans Vanodine's return to The Cleaning Show London 2019 proved to be a great success, according to the company. After an absence of many years, the show was an ideal opportunity for Evans to remind everyone of all it has to offer the industry, in terms of products and expertise, both in the UK and worldwide.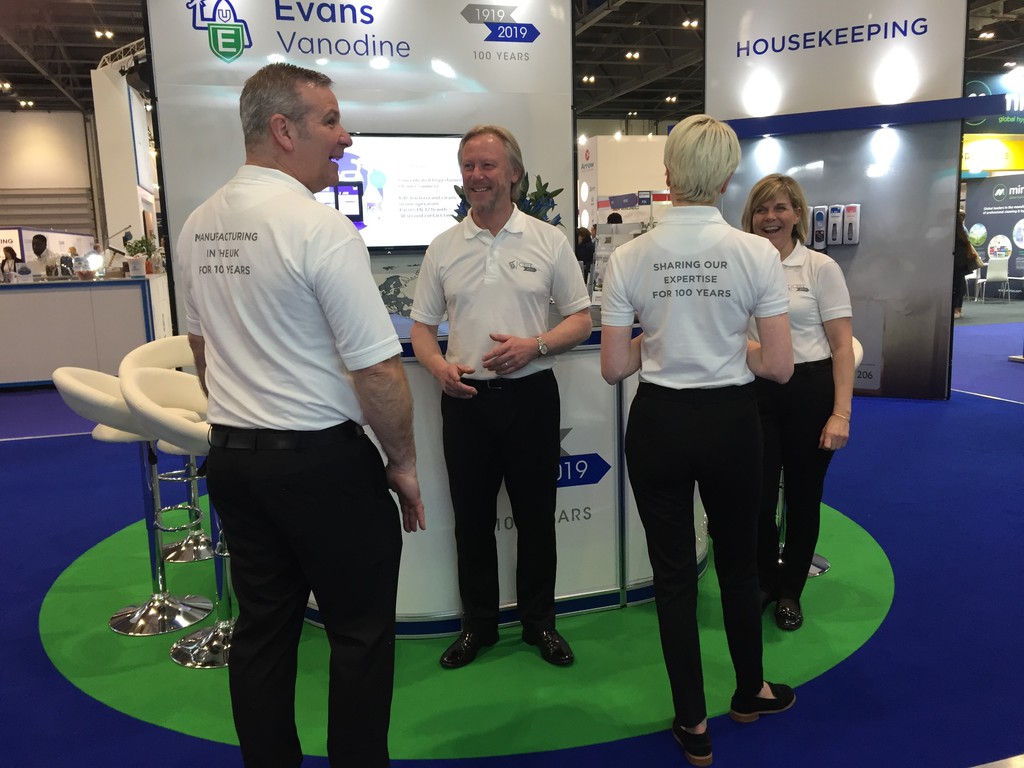 The Evans stand focused on its new Evo One and Evodose dispenser, for use with the e:dose super concentrate range. These units ensure accurate, simplified and economical chemical dosing, as well as enabling a reduction in plastic packaging waste. The range is geared towards the catering, housekeeping and facilities management markets.

New skincare boards were also on display, as well as a brand-new image wrap soap dispenser. The boards give guidance on best practice for hand hygiene and are designed for use with the Evans Evolve dispensers and cartridges, for critical and non-critical areas in healthcare, schools and general industry, as a visual reminder to clean your hands.

Evans chief microbiologist and research and development chemist were also in attendance, sharing their wealth of knowledge and expertise, advising visitors how to get the most out of their cleaning products.
Nicky Biggart, UK janitorial sales manager, said: "We are so pleased with the response we received at the Cleaning Show. The stand looked fabulous and had a great deal of visitors each day, with lots of interest in our new dosing systems. It was so special to be back at the show, celebrating our centenary and many people commented on how great it was to see us there."
OTHER ARTICLES IN THIS SECTION