ARTICLE
The Dook returns home
04 April 2017
Following his triumphant debut appearance at the Cleaning Show in London, Greyland`s Dook the Duck has returned safely home to the factory in Dukinfield.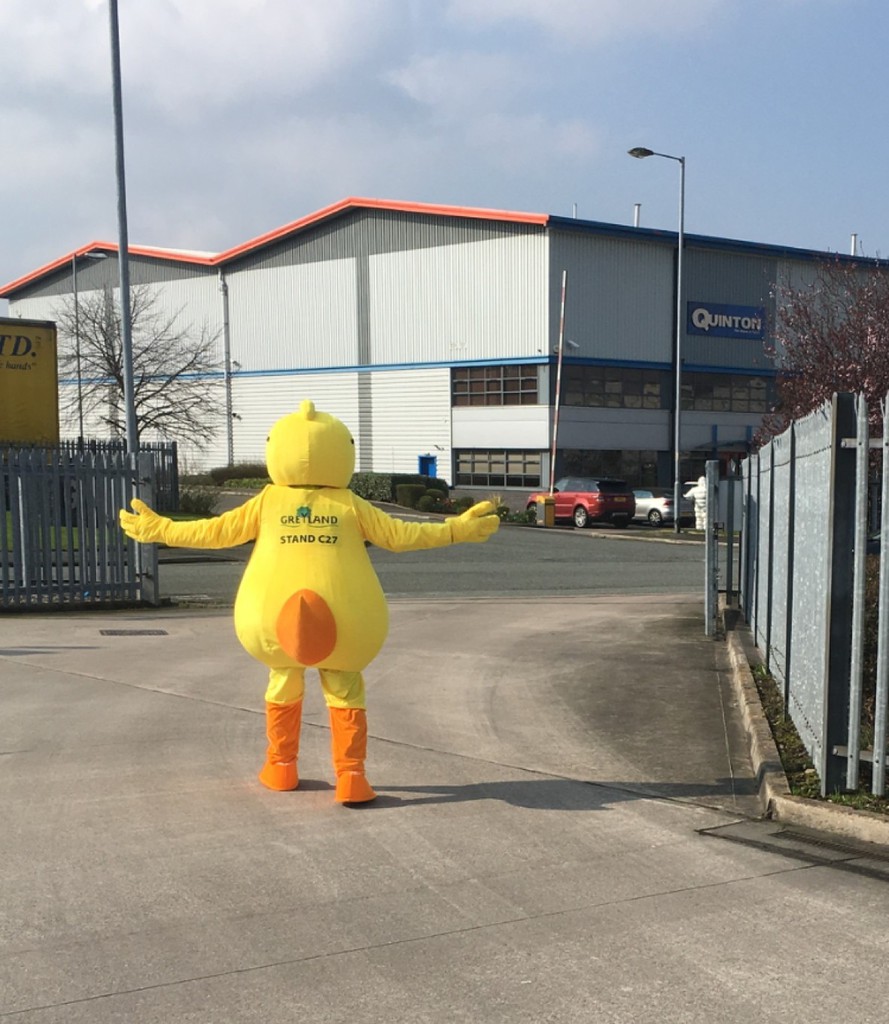 According to Greyland's MD Richard Dyson: "Dook the duck appeared to be a revelation at the show. We intended having a bit of fun as usual while marketing our toilet cleaner range, but Dook insisted on going, so we did the Hook a Dook competition. Visitor response was incredible. On many occasions I counted at least 20 people on the Greyland stand at one time!

"We gave away over 500 bottles of toilet cleaner as individual prizes during the three days, along with nearly 1,000 miniature Dooks as entry prizes in our Hook a Dook competition.

"We are currently going through the huge amount of new distributor enquiries we received and expect some good new business for Greyland in the near future."

Greyland's Toilet Cleaner Range showcased at the event consists of Apple Toilet Freshener, Limescale Remover, Spring Toilet Freshener, Toilet Cleaner & Descaler, Toilet Freshener, Triple S (Stainless Steel Safe) Cleaner.
OTHER ARTICLES IN THIS SECTION