ARTICLE
Spring forward with trigger sprays
22 June 2016
As seen at the Manchester Cleaning Show and now available to order, the new line up of Spring fresh products from Greyland consists of three 750ml trigger sprays and an angle neck.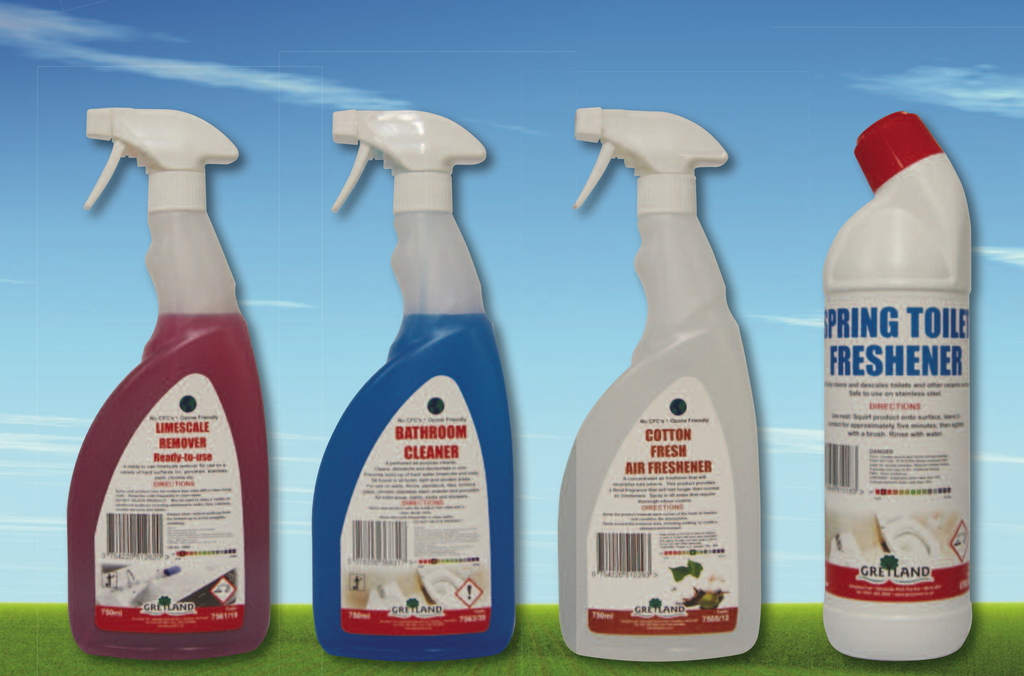 The ready-to-use Limescale Remover does what it says: spray on, wipe off - job done. With no nasty chemical odours, it is designed to smell nice too, in keeping with the berry colour of the product.
Bathroom Cleaner is said to be a handy all-rounder for every day cleaning of all surfaces in a bathroom or washroom, with a pleasant fragrance that tells visitors that here is a freshly cleaned facility. It is said that 'blue is a cleaning colour' and Greyland's Bathroom Cleaner doesn't break with this tradition.
The last of the new trigger spray lineup is Cotton Fresh Air Freshener. It is suitable for any office, guest bedroom or dining room where a neutral laundered cotton fresh fragrance is required.
Spring Toilet Freshener descales and freshens all in one - without leaving behind the bleachy residue that other products can. It is suitable for the toilet basin as well as around seat fittings - regular use keeps the toilet fresh and limescale free.
OTHER ARTICLES IN THIS SECTION