ARTICLE
Toilet roll gets flushable core
10 August 2016
Tork manufacturer SCA believes itself to be the only hygiene tissue manufacturer to have come up with a toilet roll with a flushable core.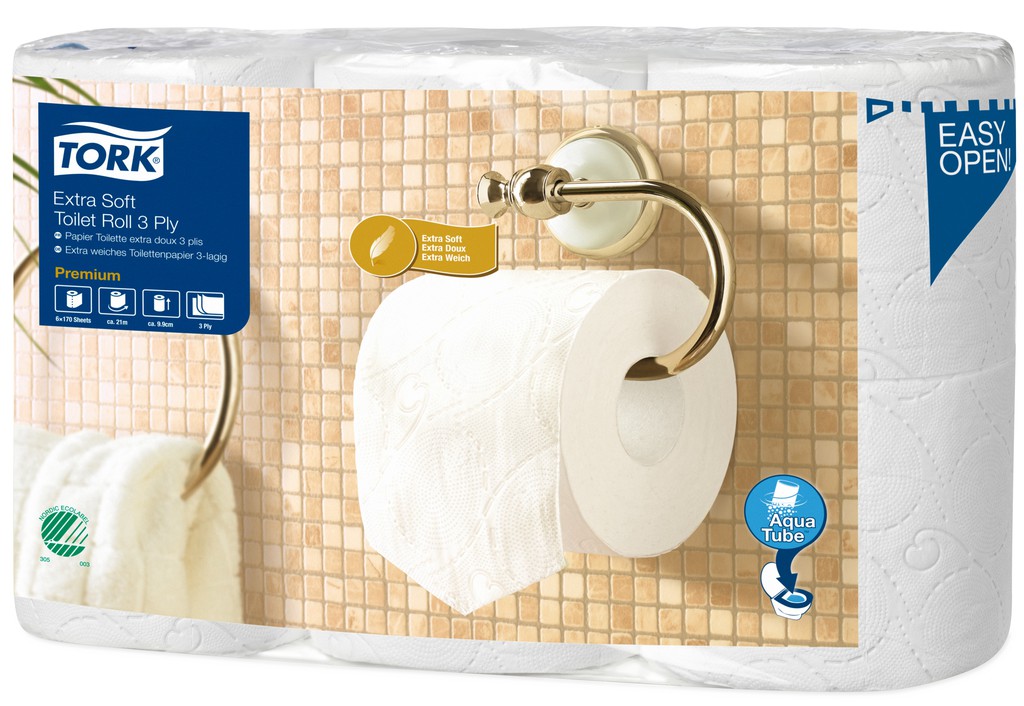 The Aqua Tube has been designed to be flushed away with just one flush.
SCA senior product manager Stephen Wright said: "Most of the toilet paper we use today is on a roll - whether a conventional toilet roll, a jumbo roll, a mini-jumbo of a twin roll.
"But the cores have always been a problem as they need to be collected and discarded after the roll has been used up - and this adds to the maintenance burden of the cleaner. And if the cores are inadvertently thrown down the toilet, they are likely to block the system."
The Aqua Tube is made from the same material as the toilet paper itself which means it dissolves easily in water. The technology used to make the cores was recently put to the test in a series of trials which involved attempting to flush more than 10,000 tubes. Aqua Tubes were successfully flushed away without the need for any additional water.
"The Aqua Tube is a highly sustainable solution because it will help companies to reduce their waste and recycling burden," said Stephen.
The Aqua Tube core is a feature of SCA's new three-ply Tork Extra Soft Toilet Rolls. Tork also offers coreless toilet rolls in both single and twin roll systems. The Tork Coreless Mid-size Dispenser houses a single roll and is suited for areas with a low to medium capacity span, while the Tork Twin Coreless Mid-size Toilet Roll Dispenser contains two rolls to ensure a continuous toilet tissue supply.
OTHER ARTICLES IN THIS SECTION