ARTICLE
Workplace washrooms have multiple uses
15 December 2014
Employees use their workplace washrooms as a place to escape and let off steam, according to a new study commissioned by Tork manufacturer SCA.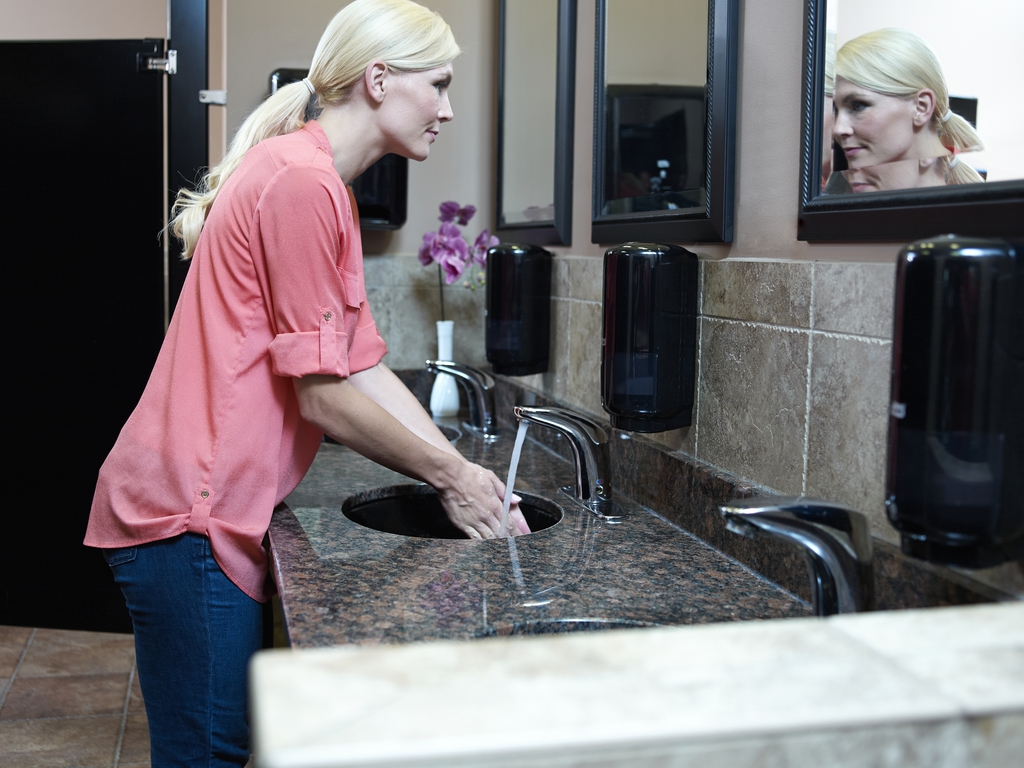 The SCA Hygiene Matters survey, carried out in 13 countries around the world to coincide with SCA's participation in the Volvo Ocean Race, shows that washrooms are the only rooms at work that offer individual privacy, and they fill an important social function for employees.
"A conclusion from the findings is how important washroom standards are for employees to feel comfortable at work, and how frequently people use them for other reasons rather than just using the toilet," says SCA's Charlotte Branwhite. "As a global provider of hygiene solutions this is key to understanding end-users and their complex needs."
According to the survey, workplace washrooms are a place for people to take time out on their own (15%) or to let go of frustration (11%). One in 10 respondents admits to having a private conversation in the toilets, while 3% has taken a nap or exercised in the washrooms. Half of all respondents also want their employers to pay more attention to the quality of the washrooms where they work.
All Tork systems are designed to naturally reduce consumption to prevent toilet tissue, hand towels and soaps running out between maintenance checks.
OTHER ARTICLES IN THIS SECTION