ARTICLE
Total washroom solutions
21 October 2013
Soluclean has developed a range of pre-dosed daily cleaning products that are suitable for all types of organisations and washrooms.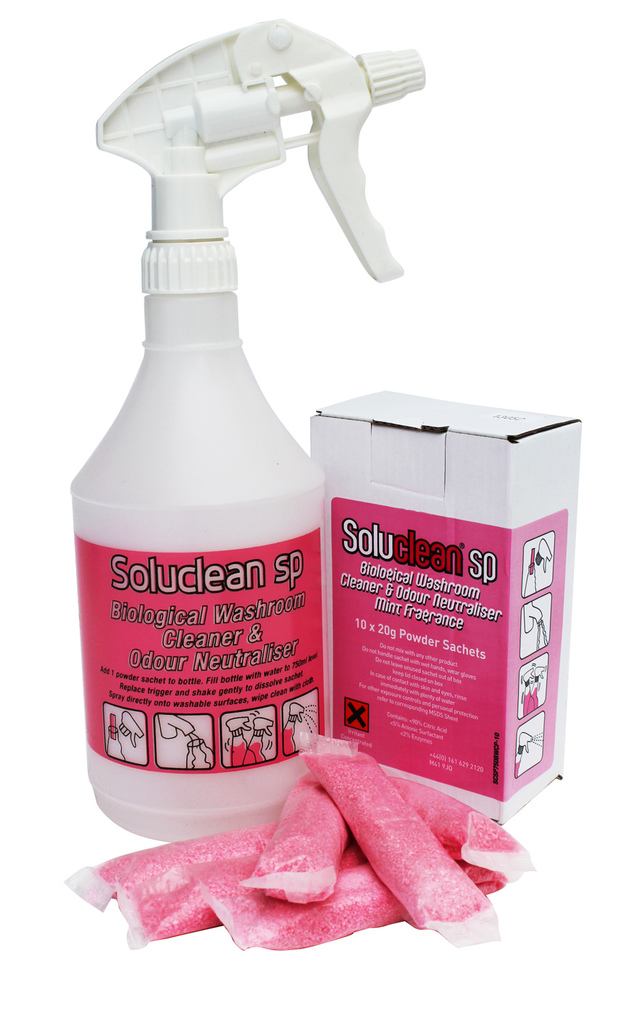 The products are designed to save money, time and waste without compromising on high standards of cleanliness.
The sulphamic-acid based Daily Toilet Cleaner Descaler, with thixotropic properties, is said to rapidly remove lime scale and general soiling from toilets and urinals. Its viscous formula clings to vertical surfaces, allowing longer contact time for more effective cleaning.
Soluclean's Biological Washroom Cleaner & Odour Neutraliser is formulated to clean all washable surfaces throughout the washroom, and maintain urinal based water management systems. It contains highly active micro-organisms to eliminate urinal odours and staining, whilst also degrading uric acid and lime-scale in urinals and on washroom surfaces.
OTHER ARTICLES IN THIS SECTION