ARTICLE
No nonsense cleaning chemicals
24 April 2015
According to Greyland, professional cleaners like using the company's products because of the 'no nonsense' product naming.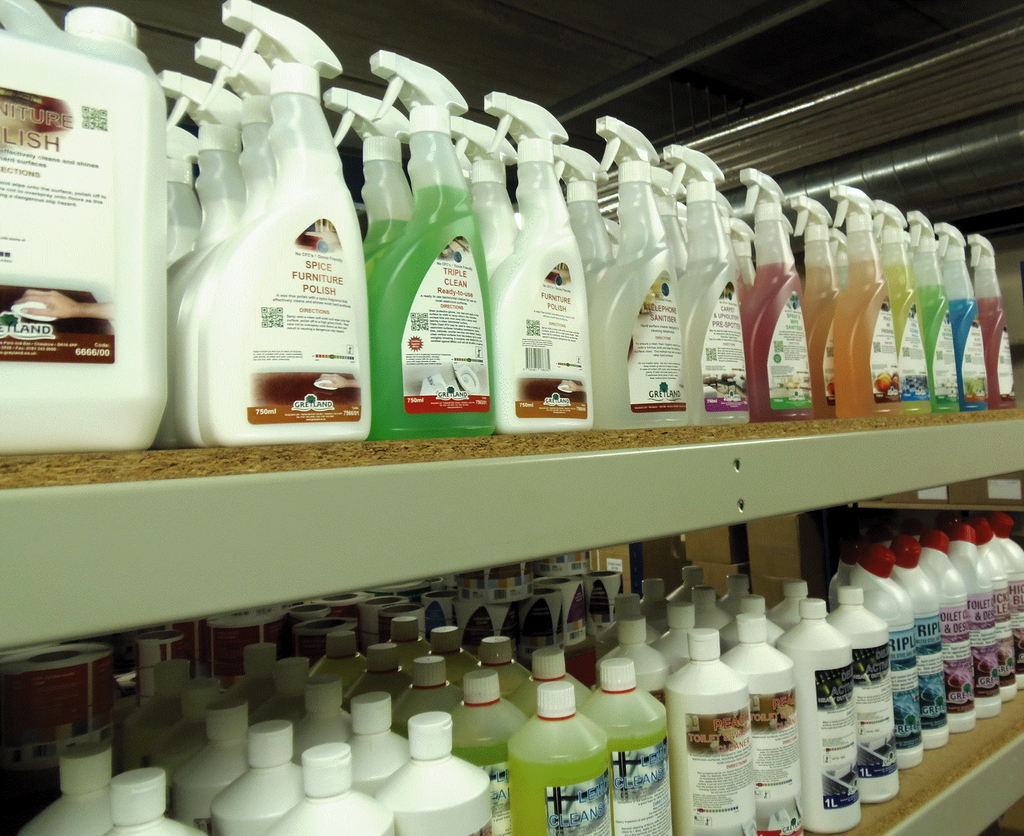 This means that there can be no confusion on the label as to what the contents do, which is simpler than trying to make sense of manufacturer product codes, it says.

The company also says that its products offer value for money and are expertly formulated, which is why leading brands now have their chemicals made by Greyland.

Distributors can have products delivered within the week or even next day with a very small delivery charge, enabling them to keep a wider selection of cleaning products to hand.

If you have carpets to clean the Greyland range is available in just three products that take care of everything. The first is Carpet Pre-Spotter RTU 750ml, a pleasantly fragranced ready-to-use carpet & upholstery spot cleaner. There is no need to dilute or measure, just spray, clean, and go.

There is also Dry Foam Carpet Shampoo 5L– a concentrated effective shampoo for most carpets; and Extraction Carpet Cleaner 5L – a low foaming product that is suitable for use with hot or cold water.



OTHER ARTICLES IN THIS SECTION