ARTICLE
Floorbrite bounces into new business
23 May 2016
Sale based cleaning and facilities service provider, Floorbrite, is jumping for joy as it announces major contract wins with two of the biggest trampoline park brands in the country, significantly bolstering its national portfolio.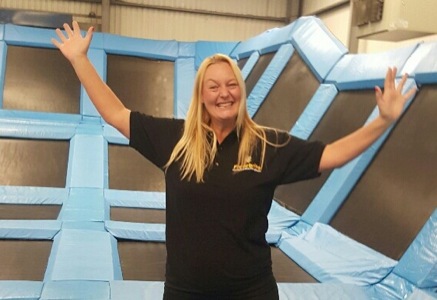 The family run firm will now provide all cleaning services at two Jump Nation Trampoline Park sites in Birmingham, and Manchester's Trafford Park and three Gravity Trampoline Park sites in Maidstone, Norwich and Leeds with more to open soon.
The news comes just after Floorbrite announced a clutch of new business wins over the past six months, to the tune of £1.5m accelerating their national coverage and resulting in the opening of a satellite office in Birmingham.
Emma Brignano, business development manager at Floorbrite and resident Trampoline expert, commented: "For the past five years, the ethos of Floorbrite has been to diversify and that's exactly what we've done by building a relationship with two of the country's biggest trampoline park operators.
"This market is growing massively. Trampoline parks are popping up all over the country and we're now able to prove that we have the skills and experience to ensure they're looking their best day in day out."
In recent years, Floorbrite has responded to customer demand by expanding from a cleaning company to offering a fully tailored facilities management solution in the retail, office, healthcare, education, manufacturing, industrial, entertainment and leisure sectors.
Floorbrite was set up in 1972 and is now owned and operated by chairman Linda Wyers, managing director John Perkins and directors Alex Wyers, Nik Wyers, Nina Wyers, Jane Anderson and Helen Gosnay.
OTHER ARTICLES IN THIS SECTION