ARTICLE
Smart washroom maintenance
15 April 2016
Tork manufacturer SCA will be revealing how the Internet of Things can improve and enhance the cleaning industry at ISSA-Interclean.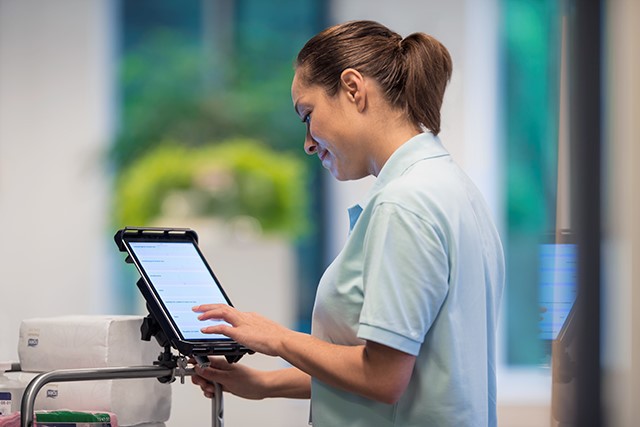 The company will be equipping the largest washroom at the Amsterdam RAI with its new generation of Tork EasyCube dispensers. Tork EasyCube is a cloud-based system that uses smart dispensers to provide real-time data that allows facilities staff to anticipate cleaning and refill needs.
"The cleaning industry is constantly evolving – and so is washroom maintenance," SCA communications manager Jamie Wright said.
"Connectivity can change the game for cleaners and by upgrading the Holland washroom at the RAI with the Tork EasyCube dispensers, we are allowing visitors to see for themselves how a connected washroom can facilitate new ways of working."
Visitors to the Tork stand will also be able to experience the company's latest innovations in a 3D virtual reality washroom environment via a headset.
Other highlights of the Tork will stand will be the unveiling of research findings into the Internet of Things and how it can impact on the working lives of cleaning teams. The study has been based on before and after studies from northern Europe's largest sports facility where Tork EasyCube has been implemented.
A new report on office trends and their implications on hygiene and cleaning will also be presented. And Tork SmartFresh – a system of panels for toilets and urinals featuring automatic air-freshening and cleaning – will also be on show.
Stand 10.101
OTHER ARTICLES IN THIS SECTION