Home
>
Banish washroom blockages
ARTICLE
Banish washroom blockages
01 August 2014
A number of hospitals, leisure parks, catering outlets and retail stores have been switching to the Tork SmartOne system to help prevent expensive toilet blockages.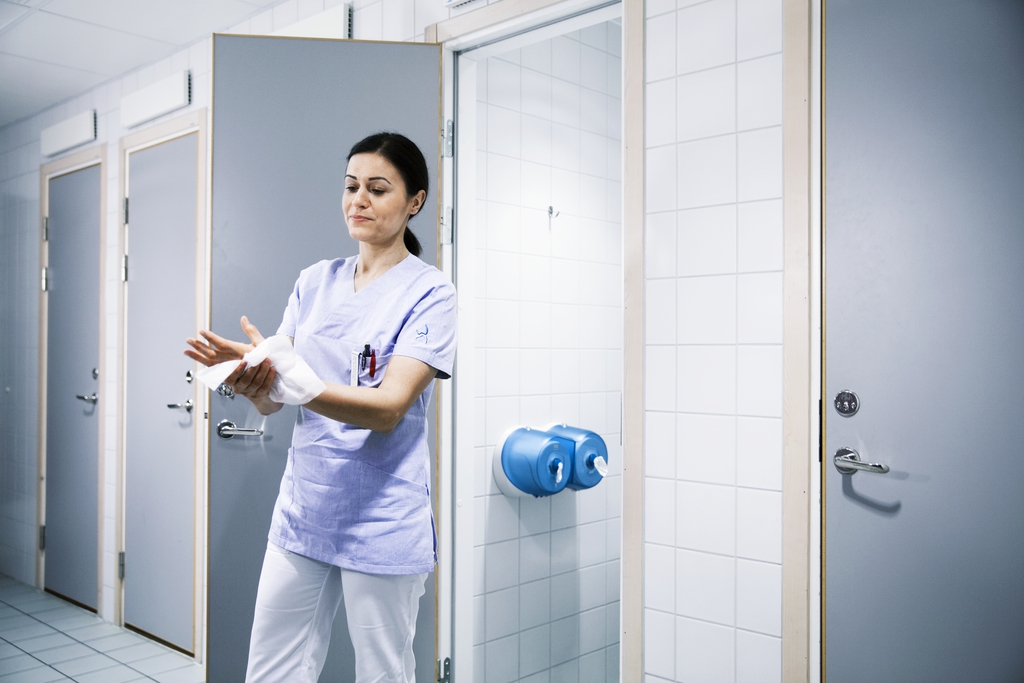 Laboratory tests have shown Tork SmartOne to break down extremely efficiently in water. And when coupled with its consumption control benefits, the Tork SmartOne system becomes a highly cost-effective solution for away-from-home washrooms.
A leading leisure park that receives thousands of visitors per day recently switched from mini jumbo dispensers to the Tork SmartOne Toilet Tissue system, which offers single-sheet dispensing. The park had previously had issues with blockages, and these were leading to closed toilets and costly call-outs.
"The problem was that too much tissue was entering the drainage system," SCA product and segment manager Stephen Wright said. "When the park trialled the Tork SmartOne system they saw a reduction both in the amount of product used and in blockage issues." The park has since ordered more than 200 Tork SmartOne dispensers.
Other places that have also experienced fewer blockages as a result of switching to the Tork SmartOne system include a London coffee shop and bakery, a multi-site casino, an NHS hospital and a department store.
RELATED ARTICLES
No related articles listed
OTHER ARTICLES IN THIS SECTION