ARTICLE
COSHH compliance resource
22 May 2015
Jangro has enhanced its website to include a free online resource that will save customers time and money, while being kept up to date with the latest health and safety documentation.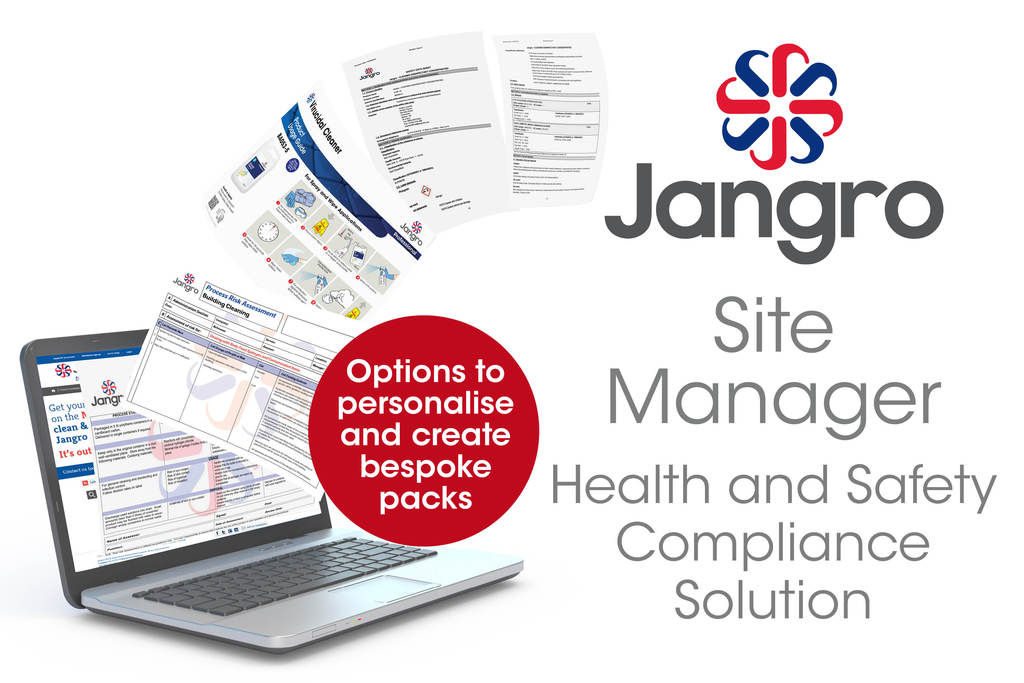 'Site Manager,' Jangro's health and safety compliance solution, is available to all online customers and contains hundreds of Safety Data Sheets, COSHH risk assessments and process risk assessment documents.
Each time a new product is ordered online, the relevant compliance information will automatically be added to the customer's dedicated Site Manager area.
In addition, links to the documents will appear on the order confirmation, saving the time it takes to search for and download data for each individual product.
There is also the option to collate a site or company specific pack in the form of a PDF document with branded cover sheets and a contents page, which can be used for health and safety inspections and insurance purposes.
All literature is updated in line with national legislative changes and customers can set up automatic email updates to send the latest documents at regular intervals.
It has been designed and built by industry experts following customer consultation and feedback. A training video, which gives clear and simple instructions on how to use Site Manager, is also available for users to follow during setup.
Joanne Gilliard, operations director at Jangro, said: "Site Manager is the latest addition to Jangro's portfolio of time and money saving resources, designed to make your business compliant and help you avoid prosecution. It delivers up to date information for every single Jangro product and generates lists of available documents every time an order is placed online."
OTHER ARTICLES IN THIS SECTION