ARTICLE
Celebrating in style
23 March 2015
Jangro has kicked off its 35th anniversary celebrations with the launch of its first catering catalogue, a new corporate newsletter and two additions to its Learning Management Solution (LMS).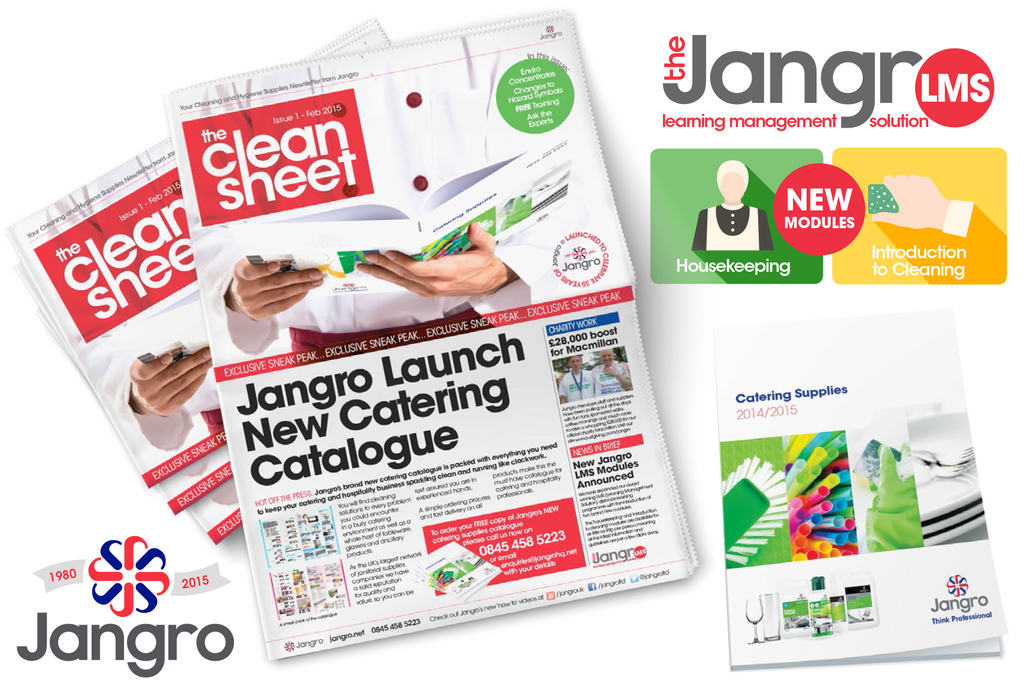 The UK's largest network of independent janitorial supply companies has seen huge growth in demand for its catering specific products and the 148 page catalogue contains everything from dish and glass washing products to kitchen utensils and washroom accessories. It is also colour coded for ease of reference and available free of charge.
To mark its special birthday Jangro has also launched the Clean Sheet newsletter. The first edition includes information on new hazard symbols, an introduction to hand washing heroes, the Jangronauts, and an 'Ask the Experts' section.
By popular demand 'Housekeeping' and 'Introduction to Cleaning' modules have been added to Jangro's distance learning LMS programme. The modules cost as little as 99p and enable companies to ensure all staff are fully trained in correct cleaning products and procedures.
OTHER ARTICLES IN THIS SECTION