ARTICLE
Sustainable range catalogue
23 April 2019
Demonstrating its commitment to the environment, Jangro, the UK and Ireland's largest network of independent janitorial distributors, launched a brand new catalogue dedicated to sustainability at The Cleaning Show (19-21 March, ExCel, London).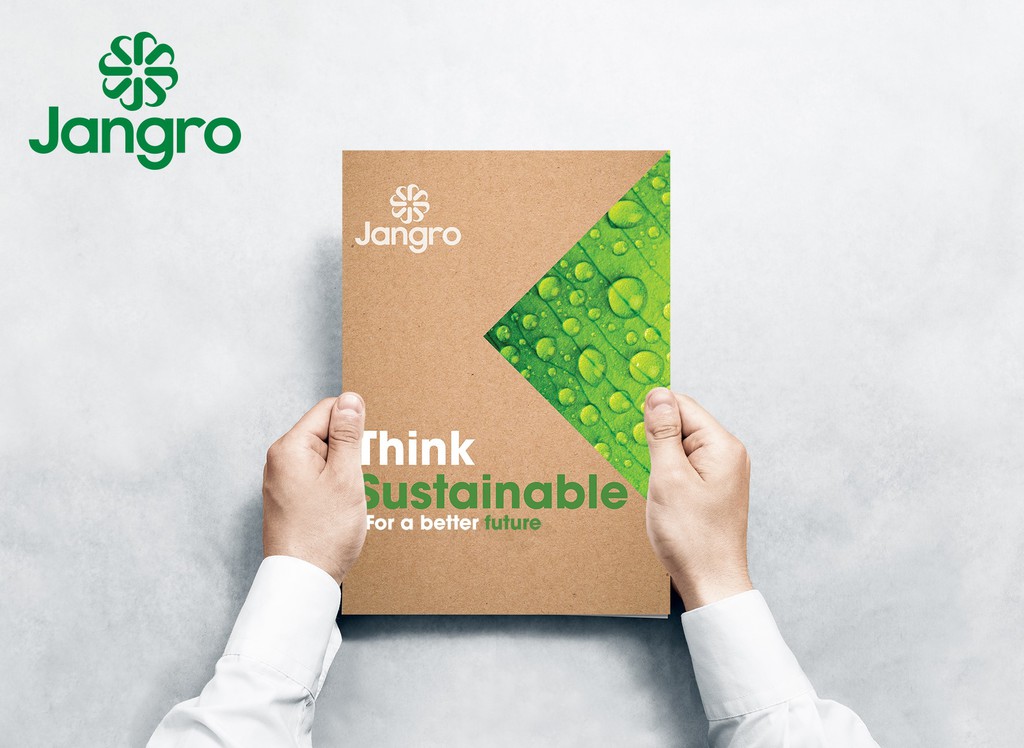 Entitled 'Think Sustainable. For a better future', this new catalogue features products that have been designed or formulated to have a minimal impact on the planet – helping customers to make more environmentally friendly choices, at competitive prices.
This includes working with suppliers and manufacturers to ensure compliance with ISO accreditation and EU regulations, covering biodegradability and protection of the environment, the use of recycled materials, and consuming less energy during production, whilst reducing emissions to air, water and land.
This new eco-range catalogue is available both digitally and as a hard copy, printed using the most sustainable methods available, such as FSC certified paper and organic vegetable-based inks.
It features Jangro's popular Enviro range of concentrated cleaning and sanitising products, including its soluble sachets, which are designed to deliver chemicals easily and economically. The brochure also boasts a large selection of environmentally friendly catering disposables, from table-top display solutions to food packaging, napkins and paper straws. All the containers in the sustainable food packaging range are made from recycled board and are recyclable, compostable and fully bio-degradable, whilst the lids are made from recycled plastics (rPET) and are also recyclable themselves.
One of the simplest and most effective changes a company can make to become more sustainable is to implement a recycling scheme, and reduce its landfill burden. To do this, a recycling bin is required. The catalogue showcases a range of recycling bins, including the uBin, which is itself made from 100% recycled post-consumer plastic, and comes with stickers to help recycle waste.
Jo Gilliard, CEO of Jangro, said: "The day-to-day operations and many of the products used in the cleaning and janitorial industry inevitably have an impact on our environment. As such, our responsibility to lower our carbon footprint and make environmentally friendly choices is huge, and is something we take very seriously. We are therefore thrilled to finally unveil our new catalogue 'Think Sustainable. For a better future'. We have spent months working hard with our suppliers behind the scenes, to ensure that we can offer truly sustainable products which do not compromise on either efficacy or quality. The result is a catalogue bursting with eco-friendly and affordable solutions, helping our customers to easily find and make more sustainable choices."
Jangro is ISO 14001 accredited with environment management systems in place for continued improvement within working practices.
OTHER ARTICLES IN THIS SECTION