ARTICLE
Green floor pads
22 May 2015
The Preparation Group, a specialist in surface preparation, removal and finishing, recommends a range of SFD's (Surface Finishing Diamond Pads) and Storm Diamond Pads which offer long lasting floor maintenance and cleaning opportunities for hard surfaces without affecting the environment.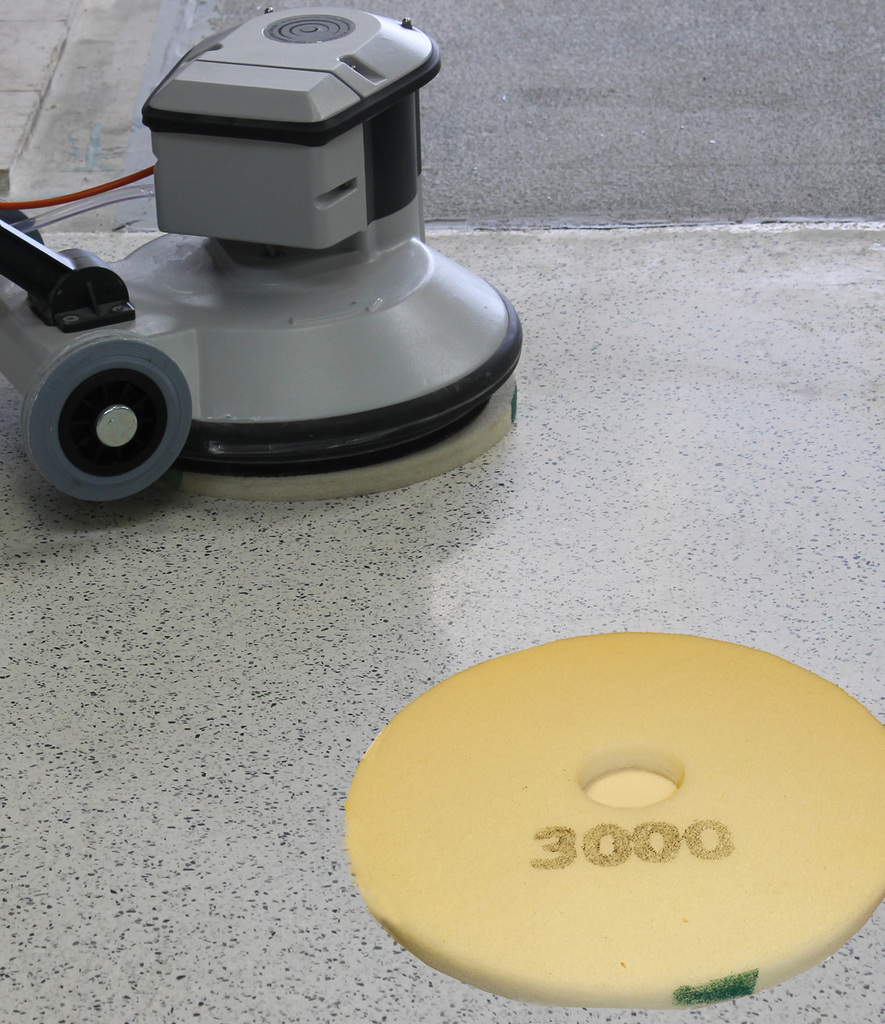 Both types transform dull, scratched, heavily trafficked, stained and contaminated floors without harsh chemicals, cleaners, waxes or polishes, just by adding water.
SFD's are for refurbishing and cleaning floors, where the surface is damaged, deeply scratched or has a high build up of surface contaminants. They grind, key, sand and polish without clogging meaning no interruptions to the operation.
Highly durable, they are comprised of resin diamond dots which are bonded to the pads and it is the dots that do the work on; epoxy resin, linoleum, concrete, ceramic tiles, granite, marble and terrazzo. They are said to achieve quick results and present a highly efficient floor cleaning solution. SFD's are available in a range of grades from 50 to 3000 grit, the selection depending on the condition and type of surface.
Storm Diamond Pads are for the daily cleaning and maintenance of polished floors. They are said to produce optimum results and a high gloss shine on resin floor surfaces, epoxy, terrazzo, marble, natural stone, polished concrete, linoleum and even vinyl.
They are double sided for twice the value and are claimed to be manufactured with up to 33% more diamond content than competitor brands, resulting in greater metre coverage per hour for quicker, more effective results. Both SFD's and Storm Pads are simple to use and are designed to fit the STG450 and most other makes of rotary cleaners, auto scrubbers and polishing machines.
OTHER ARTICLES IN THIS SECTION