ARTICLE
Innovation in action
21 March 2016
The Open Days held by The Preparation Group at its Lincoln Training and Demonstration Centre to mark the company's 25th anniversary  on 1st and 2nd March, were a great success, the company reports.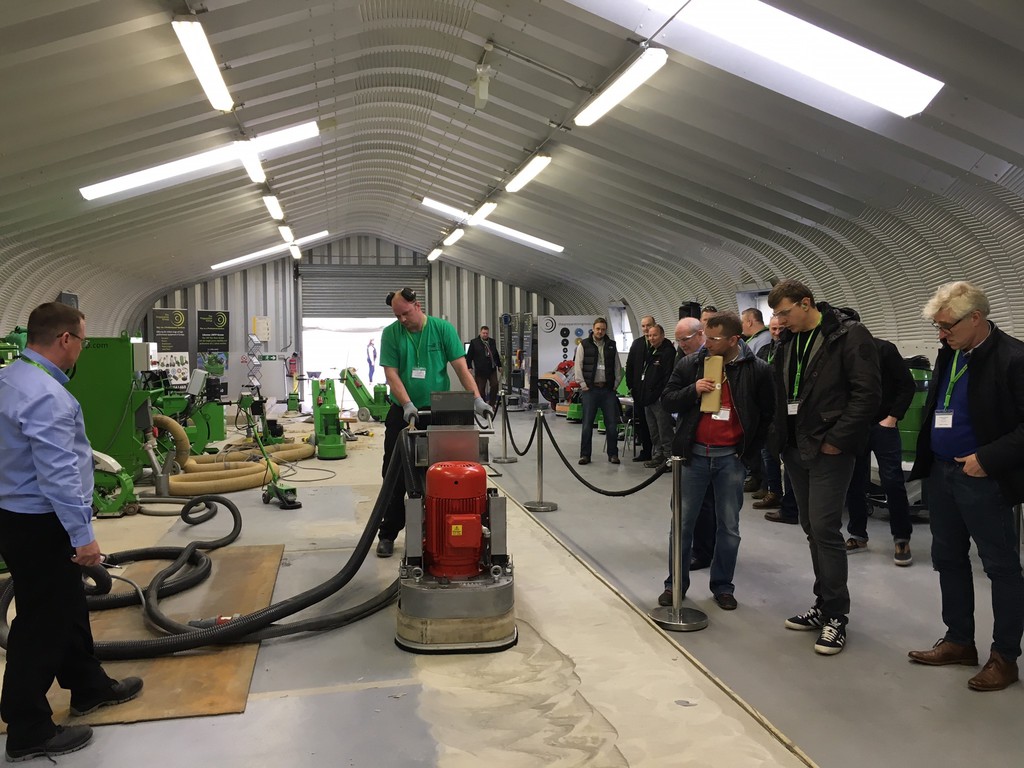 "We were delighted by the turnout," MD Tracey Glew said. "Visitors attended from a wide range of sectors and backgrounds. It was our chance to showcase the latest innovations through practical demonstrations of new products and a great way for our visitors to share ideas and network in an informal, relaxed environment."
Visitors were able to see The Preparation Group's equipment from small hand tools to large ride-on machines, as they undertook removal of carpet, vinyl, adhesives and ceramic tiles. Other processes demonstrated on a variety of surfaces included shot blasting, planing, grinding, and polishing, with the latest technology in dust extraction.
Demonstrations included the recently launched Terrco 701 and polishing machine. The new 180 model grinder is powerful and effective on a wide range of surfaces to clean, smooth, prepare and remove adhesives. Also displayed were The Preparation Group's dust extraction units from single motor to 3 phase filtration systems.
OTHER ARTICLES IN THIS SECTION