ARTICLE
Industrial vacuum range
26 October 2016
The Preparation Group offers a range of high efficiency Industrial vacuums including 'H' type (High grade filter) for collecting dust, debris, contaminants, liquids and spillages, quickly and efficiently.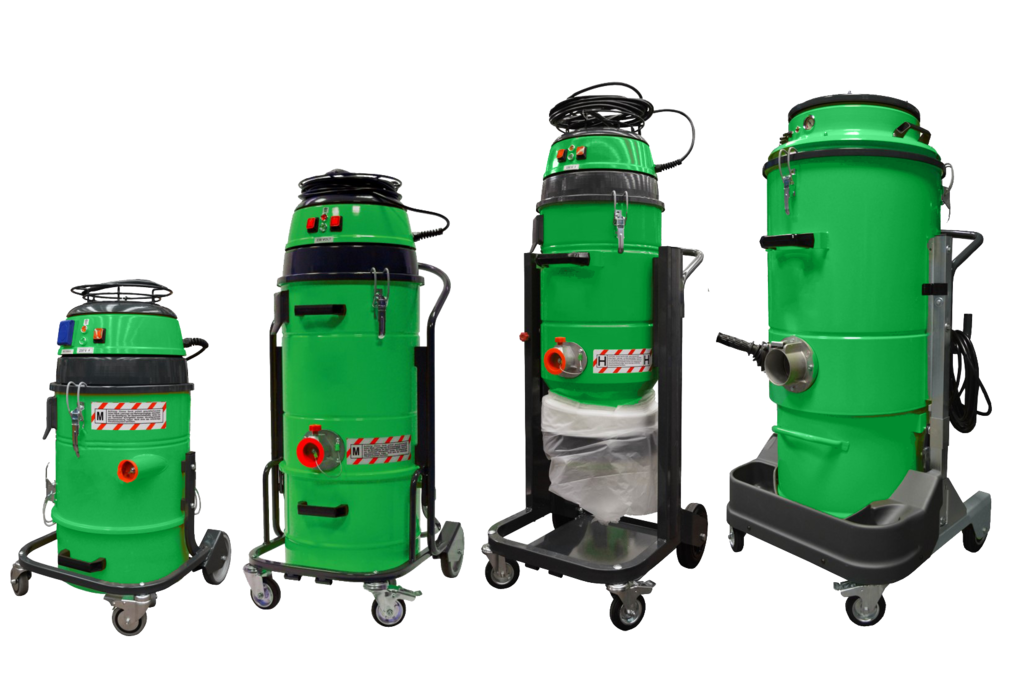 All vacuums are of a robust, heavy duty steel construction with powerful suction for optimum dust control when using equipment and tools or for heavy duty stand alone vacuuming tasks. There is a solution for every cleaning application.
The smallest vacuum in the range is the 101DS, with a 1.1Kw motor and a 20 litre bin. At only 810mm tall it is highly portable and easy to store.
The 2.3kW, 20 litre compact 202DS model and 3.5kW, 60 litre M450 model have energy saving features where by the individual motors, 2 and 3 respectively, can be switched on or off independently to increase power for heavy duty tasks and conserve energy during lighter duties. The M450 is also a dry/wet vac where operators can switch between dust and liquids with no compromise to the operation and importantly, no changing or clogging of the filter.
For situations where dust is critical or where toxic and hazardous substances are present, The Preparation Group offers the 202DS LP and M450 LP Longopac Safe Bagging System models. Here, instead of a bin, dust and solid material is collected into a continuous anti-static feeding bag which is twisted and sealed by the operator into bags for disposal. This gives the operator confidence that airborne particles are safely contained.
All models can be supplied with an 'L' (low) filter, 'M' (medium) filter, or as 'H' type for collecting very fine particle dust and for containing asbestos.
OTHER ARTICLES IN THIS SECTION