ARTICLE
Industrial vacuums
07 October 2015
The Preparation Group offers a range of industrial vacuums including 'H' type (High grade filter) for collecting dust, debris, contaminants, liquids and spillages, quickly and efficiently.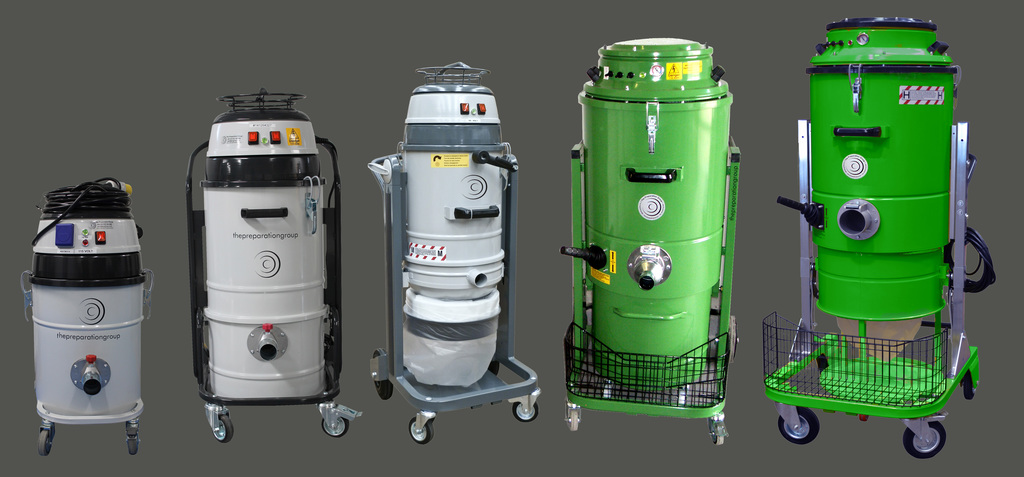 All vacuums are of a robust, heavy duty steel construction and there is a solution for every cleaning application.
The smallest vacuum in the range is the 101DS, with a 1.1Kw motor and a 20 litre bin. At only 810mm tall it is designed to be highly portable and easy to store.
The 2.3kW twin motor, 20 litre 202DS and 3.5kW 3 motor, 60 litre M450 are dual purpose wet/dry models, removing both dry and liquid materials without the need to change the filter system. Energy saving, the suction levels on both models can be controlled by adding or reducing power to individual motors.
For situations where dust is critical or where toxic and hazardous substances are present, The Preparation Group offers the 202DS LP and M450 LP Longopac Safe Bagging System models. Here, instead of a bin, dust and solid material is collected into a continuous anti-static feeding bag which is twisted and sealed by the operator into bags for disposal. This gives the operator confidence that airborne particles are safely contained.
All models can be supplied with an 'L' (low) filter, 'M' (medium) filter, or as 'H' type for collecting very fine particle dust and for containing asbestos.
OTHER ARTICLES IN THIS SECTION