ARTICLE
Bright prospects for bins
20 February 2015
Leafield Environmental is launching an economy Dome Top Metro litter bin that is designed for schools, colleges, commercial, businesses and leisure use.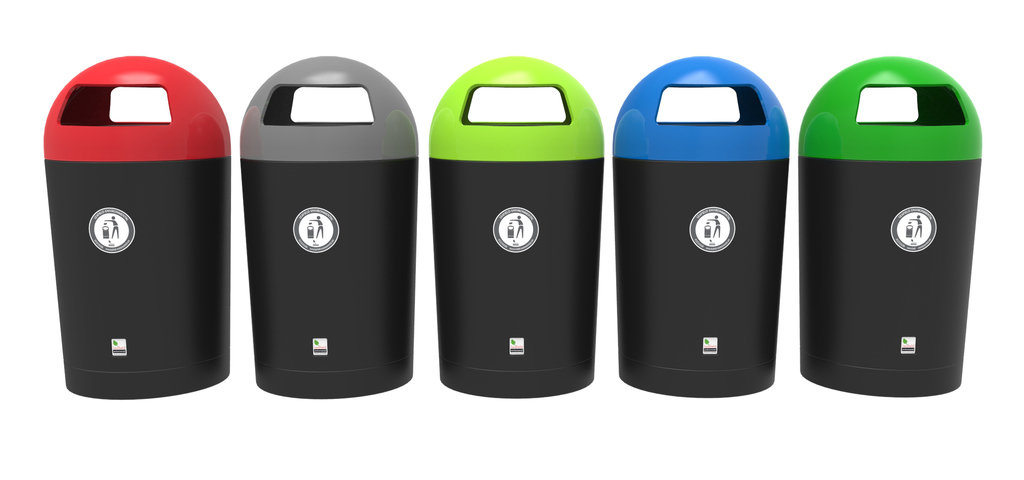 Combining contemporary design with rugged practicality and value, the Dome Top version will prove a useful addition to the Metro bin range, according to Leafield.
The black bin body, with its 'tidyman' logo and integral ballast, is manufactured from 100% recycled polyethylene and the bright eye catching lids come in red, lime green, grey, blue and dark green to suit your preference.
Used with a plastic sack and the internal sack retention device, the bin has a capacity of 120 litres and 100 litres when used with an internal liner.
The lift-off 'dome' shaped lid deters users from putting items on the top. Double apertures provide 'walk by' access and the lid is easily removed for emptying. Secure locking and stubber plate are optional. Despite its economy price point, this high durability, Dome Top Metro bin is designed to give many years of useful service.
OTHER ARTICLES IN THIS SECTION