ARTICLE
Efficient hand towel system
19 February 2015
Kimberly-Clark Professional will be launching the SCOTT Max Rolled Hand Towel system at the Cleaning Show 2015.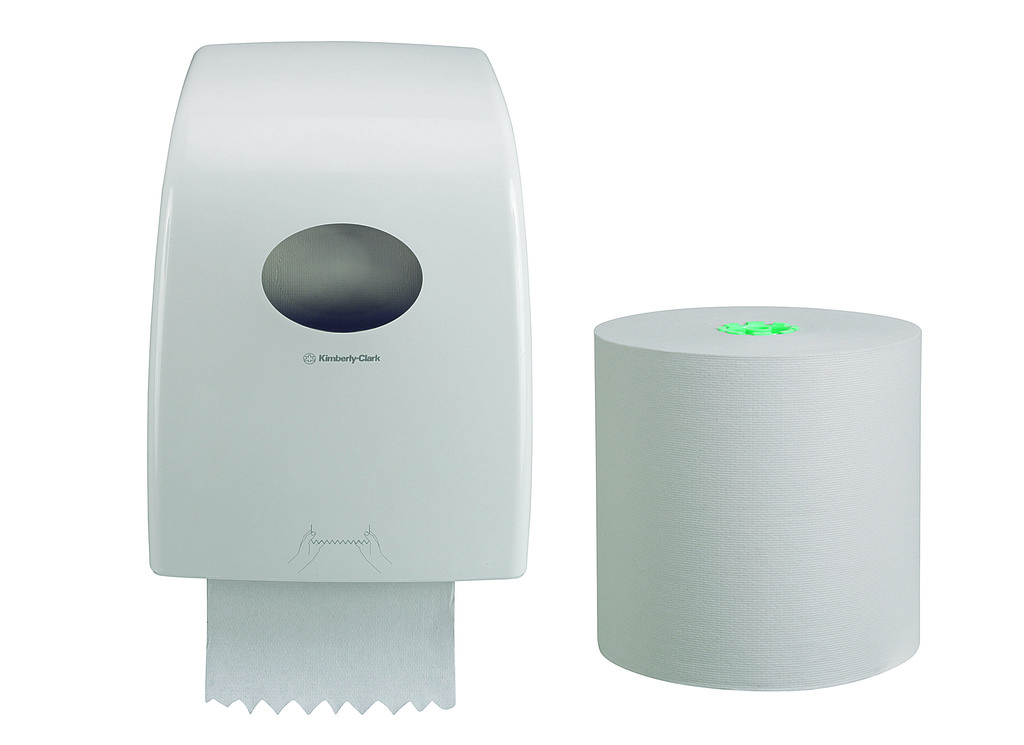 As the most efficient rolled hand towel system designed by the company to date, the new product is said to offer more sheets and hand dries than any other rolled hand towel system on the market, bringing key operational efficiencies to facility managers and contract cleaning companies.
Designed to bring optimum availability, the high capacity SCOTT MAX System helps to avoid those frustrating hand towel run outs in the office washroom, or busy hygiene stations in hospitals and food processing facilities.
The SCOTT Max system is therefore suitable for large offices, healthcare environments and washroom areas where high capacity is important as well as superior product performance.
Stephen Kerr, regional sales leader UK, Ireland & Benelux, said: "The SCOTT Max Rolled Hand Towel is our latest innovation to support our goal to deliver improved tenant satisfaction, by focusing our efforts on enhancing the user experience and improving operational efficiencies for FM and cleaning contractors."
Stand F50
OTHER ARTICLES IN THIS SECTION