ARTICLE
Step up a grade
12 February 2015
Prochem Europe has published 2015 training dates for courses held at the company's Training Academy in Chessington, Surrey.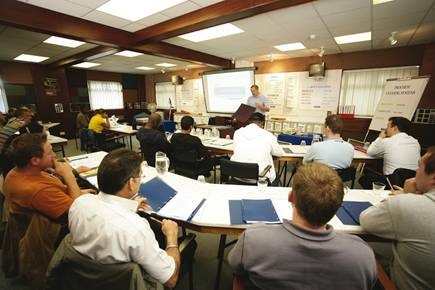 Being professionally trained helps sell a cleaning service, providing operators with greater confidence and ability while reassuring customers as to what results they can expect in any given situation. Prochem revises its course content all the time to ensure trainees are kept up-to-date with the latest solutions, techniques and legislation.
The company's industry-recognised training courses are designed both for the newcomer to the carpet cleaning industry as well as the seasoned professional either seeking to refresh his or her skills or find out what's new in cleaning. The dates for 2015 are as follows:
Two-day carpet cleaning course: February 3/4th, April 14/15th, June 9/10th, September 8/9th and November 10/11th.
One-day carpet cleaning course: February 24th, May 12th, July 14th, October 6th and 20th, December 1st.
Upholstery course: May 13th, July 15th, October 7th and December 2nd.
Hard floor cleaning course: February 17th, April 8th, July 7th, September 22nd and November 24th.
Stain removal course: February 25th, June 23rd and October 27th.
New to cleaning? Buy the Professional Cleaning Starter Package and get a free 1-day training course included.
OTHER ARTICLES IN THIS SECTION