ARTICLE
Smaller solutions for bigger tasks
12 October 2015
The Prochem Fivestar and Comet are smaller walk-behind machines designed to still pack a punch, making them suitable for small room cleaning in residential care homes or university campus accommodation.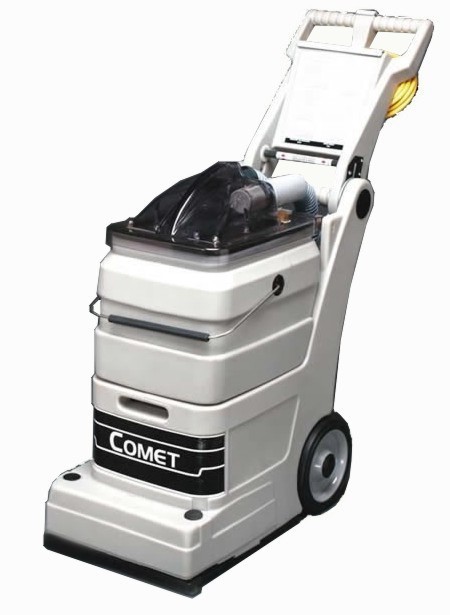 Easy-to-use, the FiveStar squeezes a 80psi Aquatec dc drive pump, a rotating brush to agitate and lift the carpet pile, and a 2-stage reverse-fan Lamb vacuum motor into its small but well-designed frame.
Users also benefit from the features of a larger walk-behind machine but in a smaller package, thanks to its tough roto-moulded exterior, a removable waste and solution bucket, a foldable handle for easy storage, a self-leveling brush and a carpet hard floor valve that reduces the solution amount when used for cleaning hard floors.
The Comet, may not feature the carpet/hard floor valve, but it does share the rest of the Fivestar features. Both machines can be fitted with the AC322 hand / upholstery tool and hose for optional upholstery cleaning or spot and stain removal and can be extended by fitting the AC341 3m extension hose for extra reach.
For added capacity, the Polaris 500 features an Aquatec 120psi dc drive pump, a rotating self-leveling brush and 2-stage reverse-fan lamb vacuum motor, with increased bucket and solution tank capacity.
OTHER ARTICLES IN THIS SECTION