ARTICLE
Hand washing heroes
23 June 2014
Jangro, the UK's largest network of independent janitorial supply companies, has created its own hand washing heroes to help young children understand the importance of hygiene.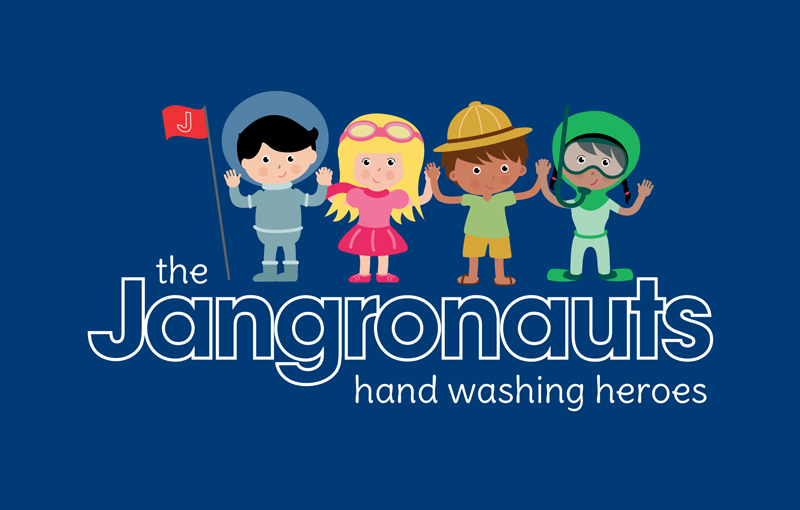 Four animated characters called the Jangronauts have been brought to life on a range of hand washing dispensers, toilet tissue dispensers and hand drying units for washrooms at schools, nurseries, restaurants and shopping centres.
Known as Jimmy, Jess, Jack and Jade, the hand washing heroes are also featured on a new website and digital animation packed with fun and educational resources to appeal to young audiences.
The website www.jangronauts.co.uk includes downloadable activities including a teachers' pack, colouring sheets, a story book, masks, posters and mirror stickers.
Youngsters can learn more about the Jangronaut Jimmy and his adventures in outer space, Jess in her hot air balloon, Jack riding elephants and racing leopards and, finally Jade swimming in the ocean.
The two-minute digital animation, which can be used in nurseries and classrooms, explains why children need to wash their hands and includes a step-by-step guide on the correct way to do it: https://www.youtube.com/watch?v=EAVY9TS8-xc
Joanne Gilliard, operations director at Jangro, said: "We're delighted to introduce Jimmy, Jess, Jack and Jade – the Jangronauts, our new hand washing heroes. They've been created to help young children understand the importance of personal hygiene in a fun and educational way.
"The Jangronauts reflect our continuing commitment to delivering innovation in the market place, providing a wide range of value-added services to clients."
OTHER ARTICLES IN THIS SECTION