ARTICLE
New catalogue launch
10 February 2017
Jangro, the largest network of independent janitorial distributors in the UK and Ireland, will launch a catalogue featuring new products at the Cleaning Show.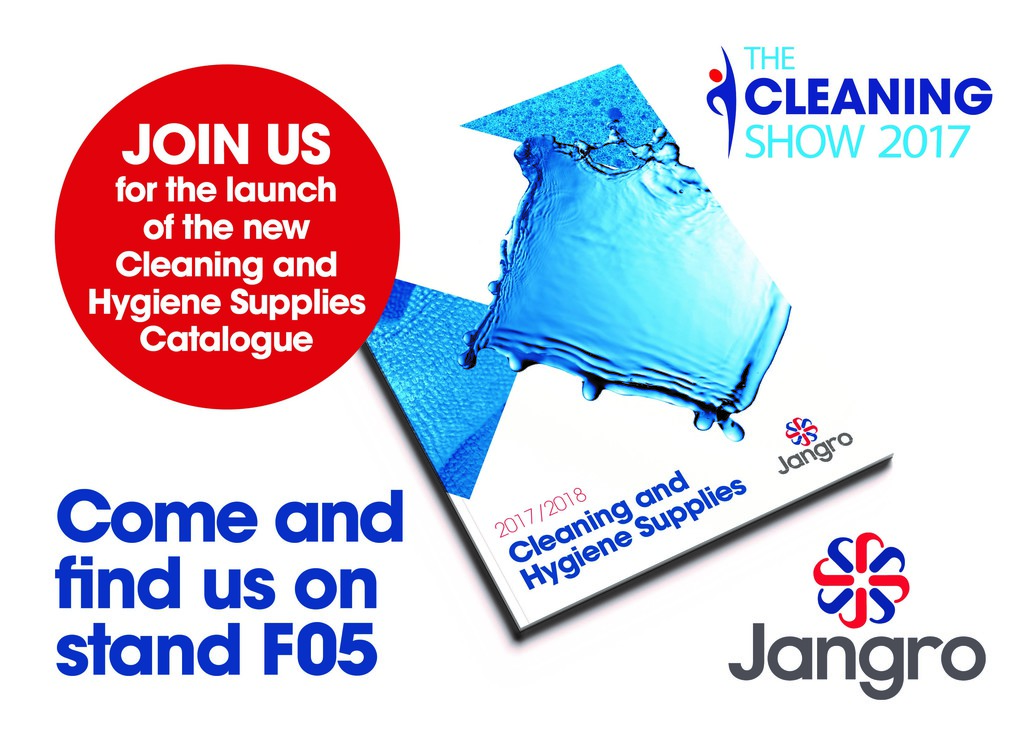 Highlights of the Cleaning and Hygiene Supplies 2017/18 catalogue include details of Jangro's new washroom dispenser range, the new workwear range, and additions to the Jangronaut children's dispenser range.
Also featured will be soaps produced by the social enterprise group Clarity, which employs, trains and supports people with disabilities to create high quality products.
The catalogue sections cover products for Washroom, Housekeeping, Kitchen Hygiene, Floor Care, Waste Management, Industrial Cleaning & Wiping, Nursing & Care, Health & Safety, PPE and Workwear.
Details and images of many other new and existing products are also included in the catalogue, and will be displayed on Jangro's stand.
Jangro will also showcase its environmentally friendly range of products, Enviro Concentrates – a concentrate cleaning product range developed with the aim to reduce users' carbon footprints, from packaging and shipment, to use and disposal.
Dedicated representatives will also be on hand to answer any questions about new and existing products offered by the network, and about Jangro's other activities. These include its award-winning suite of free e-learning training courses, Learning Management Solutions (LMS).
Stand F05
OTHER ARTICLES IN THIS SECTION