ARTICLE
Is your business ready for winter?
14 December 2018
Jangro, the UK and Ireland's largest network of independent janitorial distributors, is urging the industry to get prepared for winter, following the recent headlines that the UK may be facing the coldest winter for 10 years.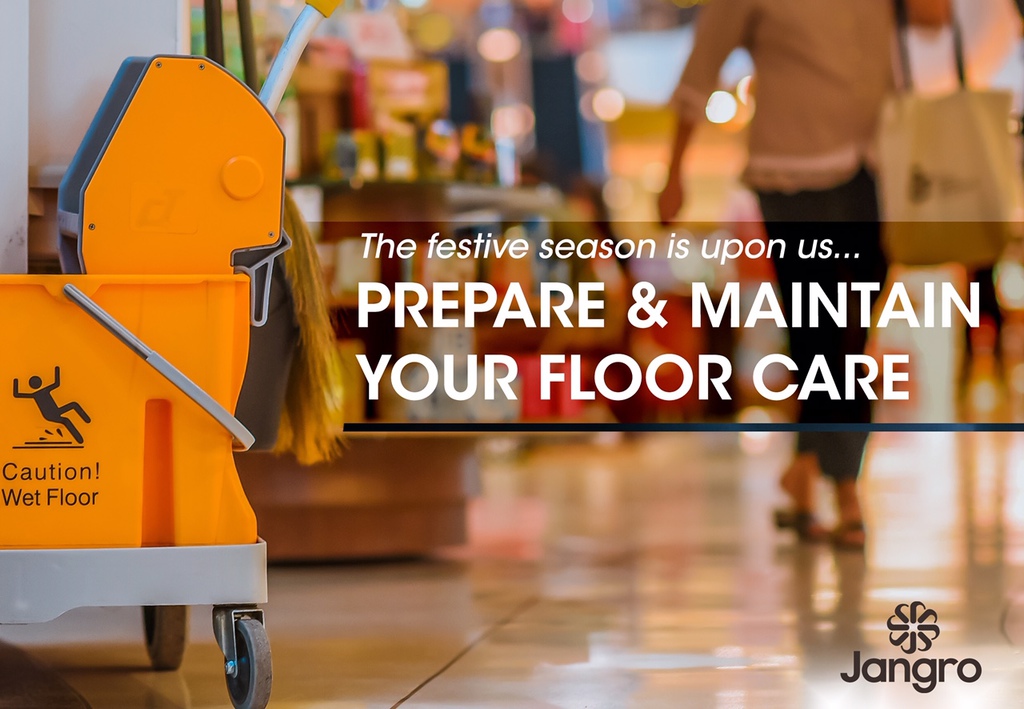 The extreme weather brings a huge demand for facilities to be kept clean and hygienic, and particularly to ensure that floors are well maintained to prevent any slips, falls or accidents.
To help businesses get winter weather ready, particularly those in the retail, catering and hospitality industries, Jangro has the following floor care advice:
Ensure operatives are following best practice. All Jangro customers have free access to its versatile and accessible 'Learning Management Solution' (LMS). The e-learning platform features two courses on Carpet Care and Floor Care, as well as a short, highly visual cleaning Task Card detailing 'How to mop a floor'. This guide can be downloaded as a PDF or animated video.
Choose the correct pad for the floor type and the required job by checking against Jangro's Floor Pad Guide, which includes a handy colour coding system for easy identification.
Make sure you choose the correct cleaning agents and products for different types of flooring. Carpets require a powerful shampoo to work out the dirt and grime trodden into them, whilst hard floors are easier to keep clean – as long as the correct products are used. Jangro offers a range of supplies ideal for the job, from cleaners and polishers to treatments and gels.
Consider installing an effective barrier matting system. Approximately 80% of the total amount of soil present within a building is brought in via people's feet. It has been estimated that up to 90% of such soil can be prevented from entering the building by a barrier matting system.
An air-shower at the entrance will also prevent soil from entering the building by producing a powerful but comfortable downward draught that dislodges any loose soil particles from people's clothes. These are forced downwards, towards the floor, where they can then be trapped and contained within the fibres of the barrier mats.
Joanne Gilliard, CEO of Jangro, said: "It's always important for our industry to be ready for the bad weather experienced during the colder months, however, with the coming winter predicted to be even bleaker than recent years, it is all the more critical to ensure floors are clean and well maintained.
"As well as helping to form good customer impressions, a clean and properly maintained floor is key to health and safety, preventing slips, falls and accidents. We offer our customers everything they need to achieve this, from equipment, supplies and products to the know-how, via helpful guides, training courses and a host of Floor Care Charts and Machine Instructional Videos available on our website".
OTHER ARTICLES IN THIS SECTION