ARTICLE
Special edition squeegee
07 February 2014
In 2014 Unger is celebrating 50 years of supplying quality equipment to cleaning professionals by launching some limited edition products.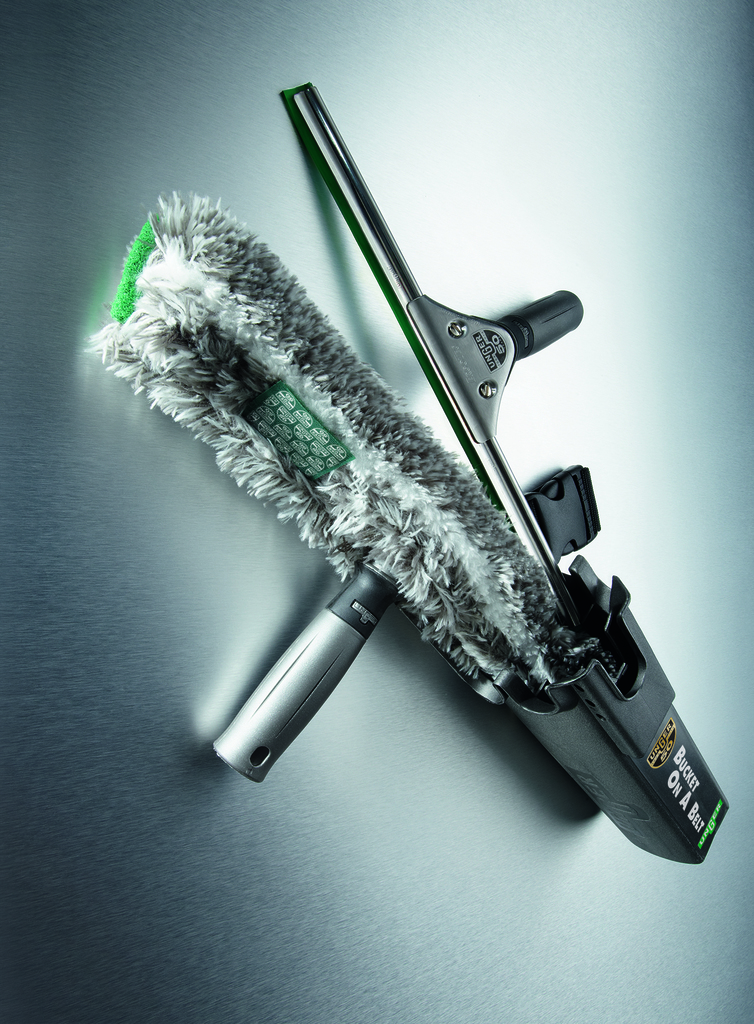 The original ErgoTec Squeegee was ergonomically designed to offer increased comfort, balance and greater control to window cleaners. Its moulded handle ensures a secure grip when wet and is warm to the touch in winter. The special edition '50 years' squeegee features ErgoTec Soft Rubber Green with sharp edges to enable thorough wiping for superior finish, an ergonomic two-component handle in exclusive grey colour with silver metallic effect, and a laser engraved 50th Anniversary logo.
A 50 years washer with Ninja sleeve is also available, featuring an ergonomic two-component handle with water wells. The washer sleeve is highly absorbent with two abrasive side pads featuring built-in rows of scrubbing fibres. Both products are available individually, but also feature in a 50 years anniversary set, together with Unger's 'bucket on a belt'.
OTHER ARTICLES IN THIS SECTION