ARTICLE
UNGER Stingray receives Red Dot Design Award
27 July 2017
The introduction of the UNGER Stingray has completely revolutionised window cleaning, according to the company. It is the most successful product in UNGER's corporate history. Having already been awarded numerous prizes for innovation, the cleaning tool has now also received the renowned Red Dot Design Award for outstanding product design.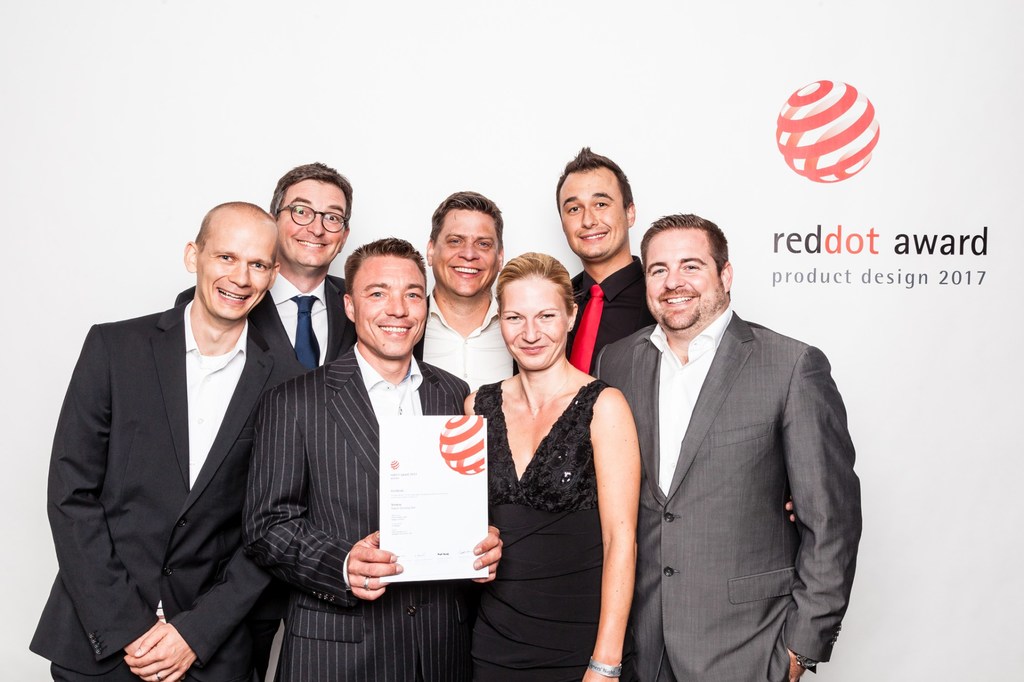 Manufacturers and designers from 54 different nations submitted their current innovations for the Red Dot Award competition in the "Product Design" category. But UNGER Stingray managed to impress the international experts on the jury and prevailed over 5,500 entries to take home the crown.
The certificate was duly presented to the UNGER team in front of 1,200 guests at the Red Dot Designers' Night, a ceremonial event held at the Zeche Zollverein former mine industrial complex in Essen.
"UNGER Stingray is proof of how Unger continues to drive innovation," said Jochen Wagener, senior director of marketing & sales at UNGER. "The functionality and thoughtful design of the cleaning tool are not the only ground-breaking things, though. The indoor cleaning system also offers specific technical benefits which provide professionals with real added value."
UNGER Stingray allows professionals to complete their work 25 per cent faster than if they used a spray bottle and a cloth. What's more, the product also uses up to 39 per cent less cleaning agent. Users can clean up to 150 square metres of glass surfaces with just one pouch of 3M Scotchgard glass cleaner.
The UNGER Stingray system is suited for use in hotels, restaurants, schools, fitness studios, shopping malls and many other fields of application. Thanks to its innovative advantages, UNGER Stingray has already received a number of awards at leading trade fairs in the cleaning industry: the ISSA Innovation Award at ISSA in Chicago and other Innovation Awards at The Cleaning Show in London and at Europropre in Paris.
OTHER ARTICLES IN THIS SECTION