ARTICLE
Handy squeegee
05 August 2013
The new Moerman handy squeegee is suited for removing water from industrial table kitchens, walls in food service rooms and terrace tables.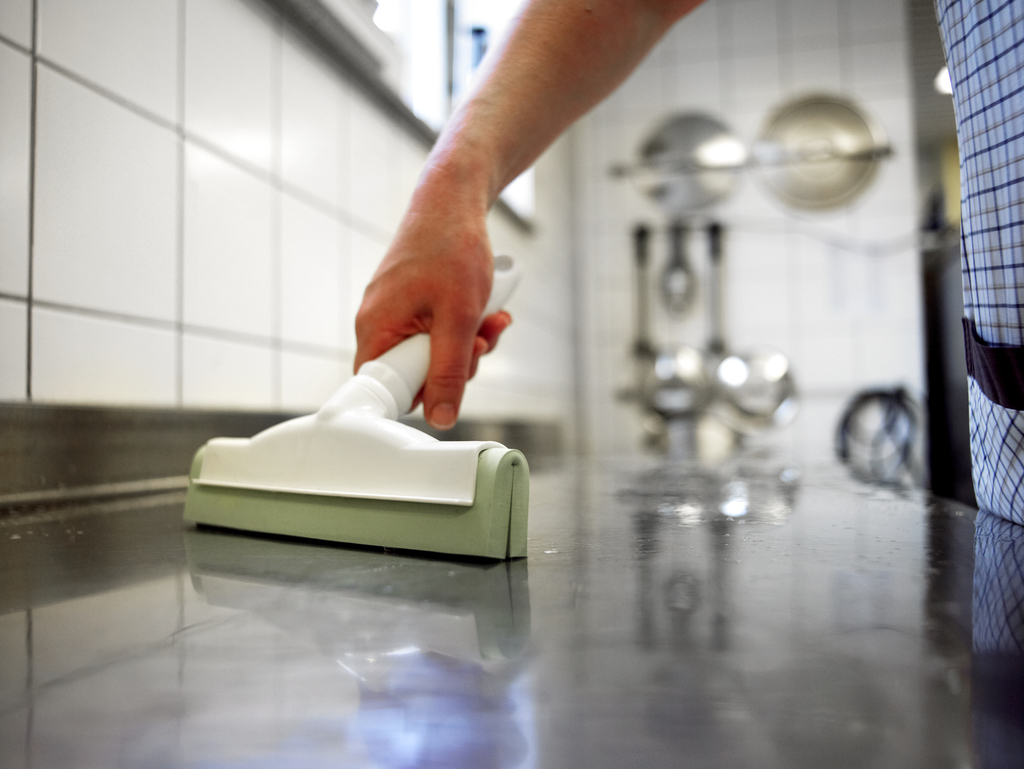 It features a rigid color-coded frame, an ergonomic grip for comfortable hold and the green Dura-Flex Rubber. This natural rubber is recommended when hygiene is important and produced with materials approved by the FDA.
Suitable for floor and wall squeegee applications, and repetitive use on both smooth and uneven surfaces, the natural rubber is said to provide excellent elasticity; after using the Moerman squeegee, no water traces are left behind, reducing the chance of cross-contamination.
The Moerman closed cell rubber avoids absorption of water and liquids and it prevents bacteria from harbouring inside the moss rubber.
OTHER ARTICLES IN THIS SECTION