ARTICLE
Trigger spray chemicals competition
20 August 2013
EcoTech (Europe) has just launched a new range of quality trigger spray chemicals to complement its existing range of cleaning cloths.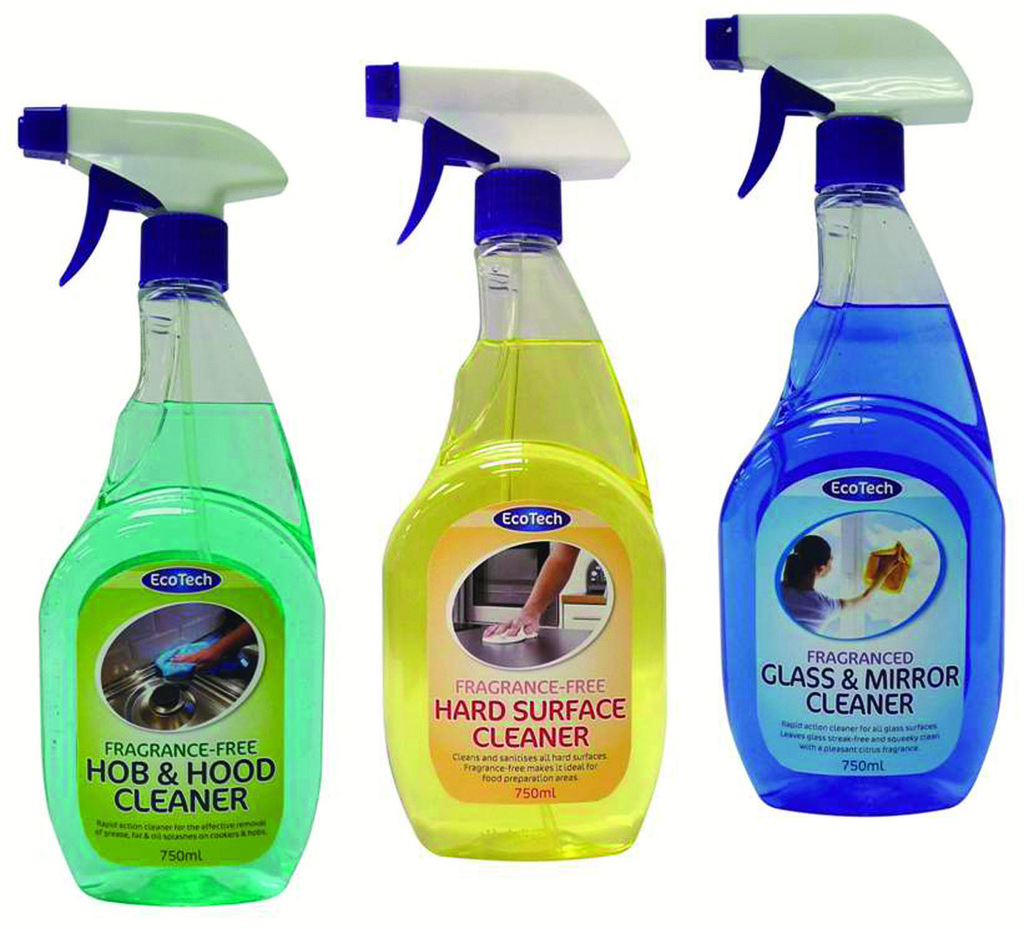 The entire range is available via a national network of trade distributors but for users to try the products and see how they work, the company is launching a direct promotion exclusively with Cleaning Matters readers for the month of September 2013.
For each case of six trigger sprays purchased, EcoTech will send a complimentary pack of ten coloured scouring pads in blue, red or yellow. These products have been carefully developed and produced with performance and cost effectiveness in mind.
To apply visit www.ecotech-europe.com and click on chemicals (trigger spray) or scan the QR reader.
OTHER ARTICLES IN THIS SECTION