ARTICLE
Rigid & lightweight
29 August 2014
Professional window cleaners need tools they can rely on, and when it comes to water fed poles, Unger knows that certain features are essential.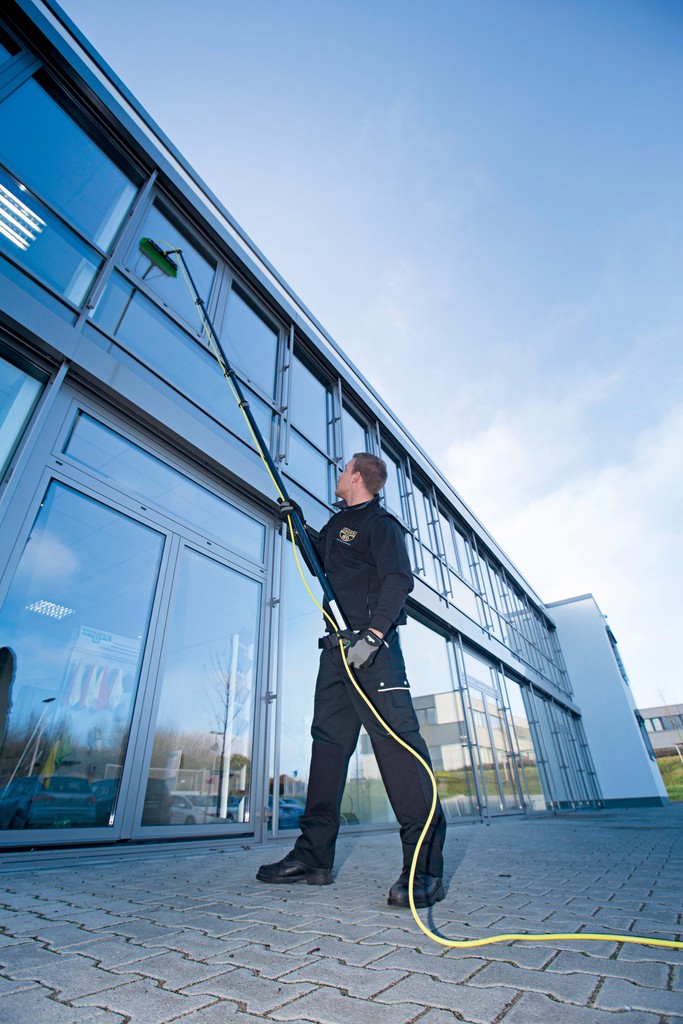 Poles must be strong and sturdy, but light enough for comfort and ease of use, while also retaining the rigidity needed for cleaning windows or façades at all heights.
The latest addition to Unger's nLite range of water fed poles, the Ultra HiMod Limited Edition 2014, is made from an enhanced hi modulus carbon, a new material which offers impressive stiffness, even when cleaning up to heights of 20 metres.
Its features include a 110 MSI, which is said to make it the most rigid water fed pole on the market, and 30% stiffer material (230GPa) than current nLite HiMod poles, allowing professionals to clean at height while on the ground, with no loss of rigidity or control. It is also very lightweight – 1.5kg for the master pole and 0.7kg for each extension pole.
Unger's HiFlo nLite system currently features water fed poles and extensions in a choice of five different materials – aluminium, glass fibre, hybrid (a mixture of carbon fibre and glass fibre), 100% carbon fibre, or HiMod carbon (5% lighter than regular carbon fibre with greater stiffness and rigidity).
OTHER ARTICLES IN THIS SECTION