ARTICLE
Helps fight off infection
06 August 2013
The Redbacks safety kneepad from CL-7, which is constructed from flexible antimicrobial thermoplastic elastomers, is said to be the first on the market that attacks micro-organisms at source, helping to protect the wearer from knee infection and prevent the spread of disease within workplaces including hospitals and care-homes.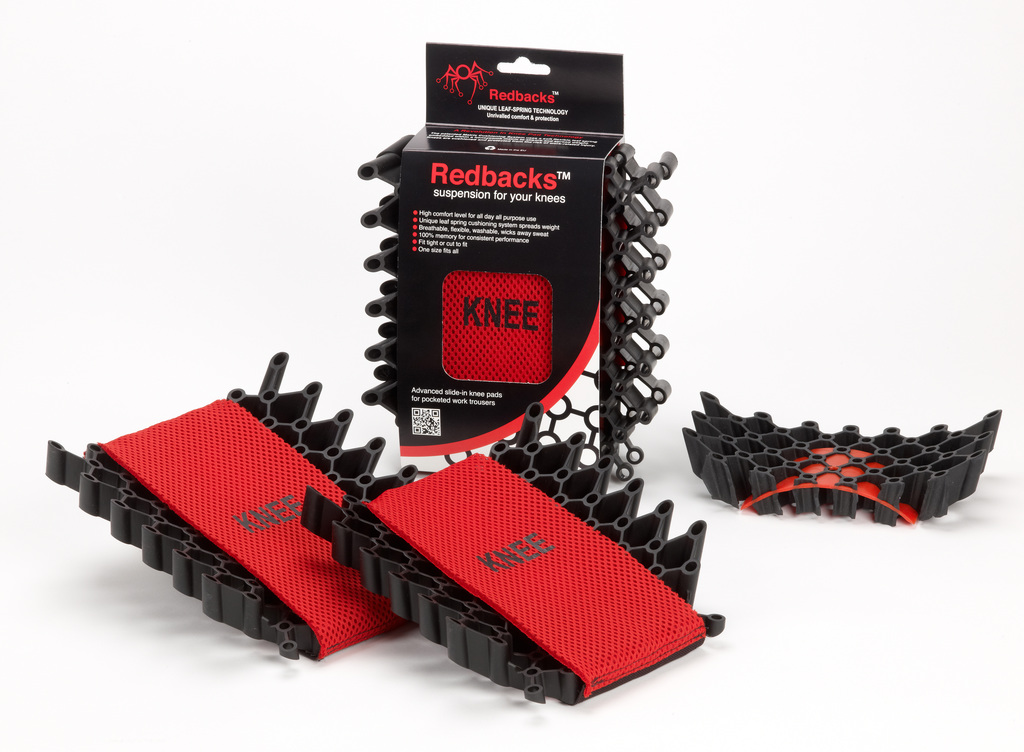 Having to kneel in any work situation can increase the risk of developing and spreading germs caused by heat and accumulated, absorbed dirt. To help prevent the growth of bacteria, silver ion technology has been built into the safety kneepad.
Unlike foam-based kneepads, the honeycomb matrix and TPE leaf-spring construction of the Redbacks kneepads return them to their original form after prolonged pressure, helping to prevent knee, leg, ankle and foot injury, by elevating the knees and evenly distributing body weight. This also allows fresh air to circulate to either cool or heat to body temperature.
OTHER ARTICLES IN THIS SECTION