ARTICLE
Full support for cleaning professionals
03 March 2020
Redbacks Cushioning, designer of the award winning, 'Leaf-Spring' cushioning technology offers a range of products to help protect the knees and body from damage caused by kneeling.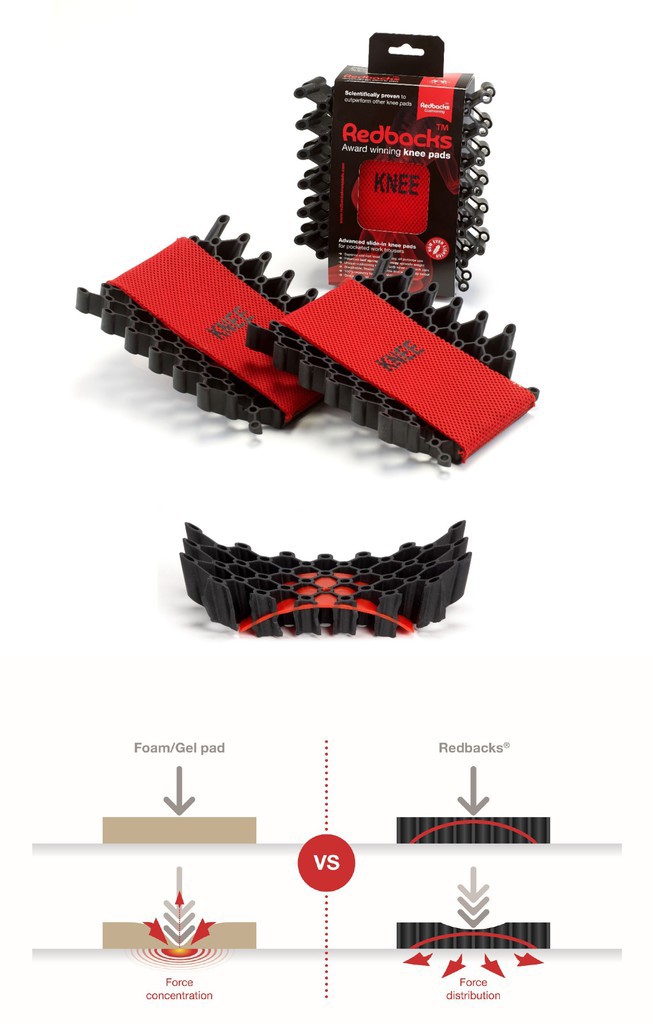 Recently introduced is the new 'Kneeler mat', an every-day 'tool' for those whose jobs entail kneeling for any length of time, as well as having multiple applications in and around the home, garden and office.
Giving long term anti-fatigue support and maximum cushioning comfort from kneeling in any position the mat features 28 multi-directional leaf springs held within a thermoplastic honeycomb matrix; unlike rubber matting, foam or gel based products which can either be too hard or lose their cushioning properties the Redbacks Kneeler instantly returns to its original shape after each use; this unique combination is scientifically proven to reduce point pressure and distribute weight evenly providing all-day comfort and helping to protect against muscoskeletal conditions such as osteoarthritis.
Suitable for dry or damp conditions, this versatile mat has a waterproof base, is slip and penetration resistant, provides thermal protection from warm or cold surfaces, is easily portable and as with all Redbacks products has a fully washable cover at 30c and a 100% recyclable cushion. It can also be used as a comfortable seat cushion and even to stand on with the same weight distribution and tiredness-reducing benefits. The Redbacks Kneeler weighs 1363gm and is 450mm long, 270mm wide and 35 mm deep. Workwear trousers pocket kneepads and a strapped version, each using the same technology are also available.
For more information or to become a supplier visit www.redbackscushioning.com email: sales@redbackscushioning.com or telephone: 01327 702104
OTHER ARTICLES IN THIS SECTION