ARTICLE
Cleans floors twice as fast
14 September 2018
Unger UK has launched the Unger erGO! Clean floor cleaning system, which has been independently verified to clean and seal floors twice as fast as traditional methods.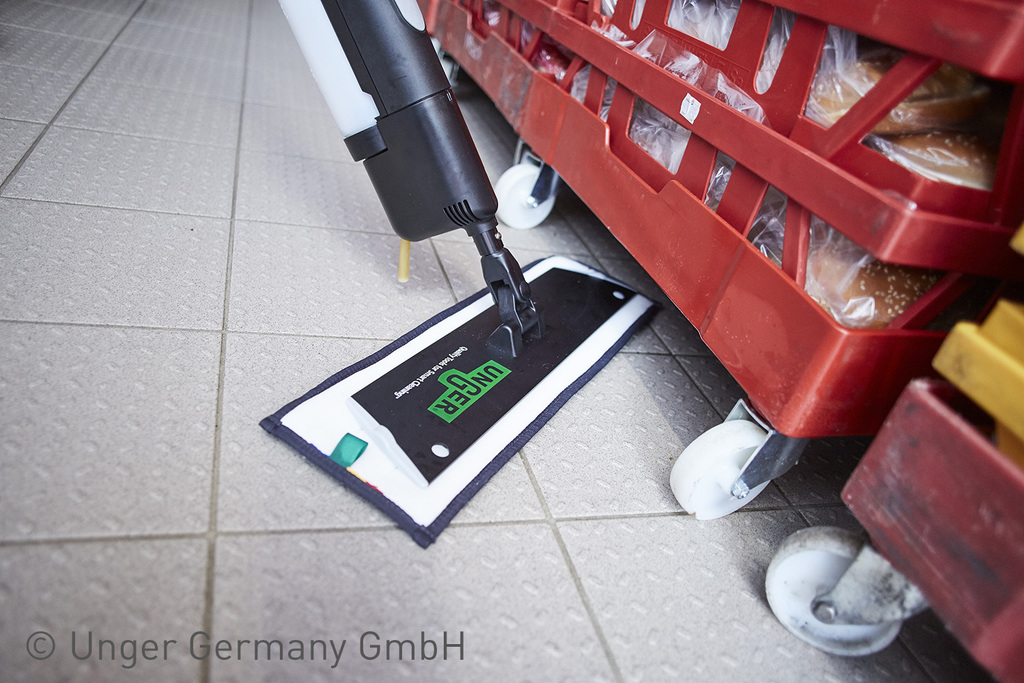 The Unger erGO! Clean combines dual-swivel handles and a self-guiding S-curve pole, providing a mopping system that is "self-steering". The system is said to be the first one available that includes both a height adjustable pole and the ability to dispense liquid from the bottle on board. According to Unger, this combination of features provides dramatically faster cleaning with less strain, stress and effort than any other mop currently available.
"At Unger, our focus is making tools that get the job done faster and keep employees safer. Unger erGO! clean has a unique design that allows users to use the latest technology and cut labour time in half," John Lombardo, VP global sales and marketing for Unger, said. "The patent pending elements of the Unger erGO! Clean all but eliminate strain and stress on the user and keep them moving at top speed."
The Unger erGO! Clean is suitable for use on all hard floor surfaces and for spot mopping, wet mopping, dusting and floor finishing applications. A 0.5L bottle, 1L bottle and 5L backpack allows you to scale your floor cleaning to match the environment.
OTHER ARTICLES IN THIS SECTION