ARTICLE
Restoring hard floors
29 April 2019
The Preparation Group, specialists in environmentally friendly solutions for preparing and finishing surfaces, has introduced two new coarser grades of Storm Diamond Pads which go beyond cleaning, to restore floors that are scratched and marked.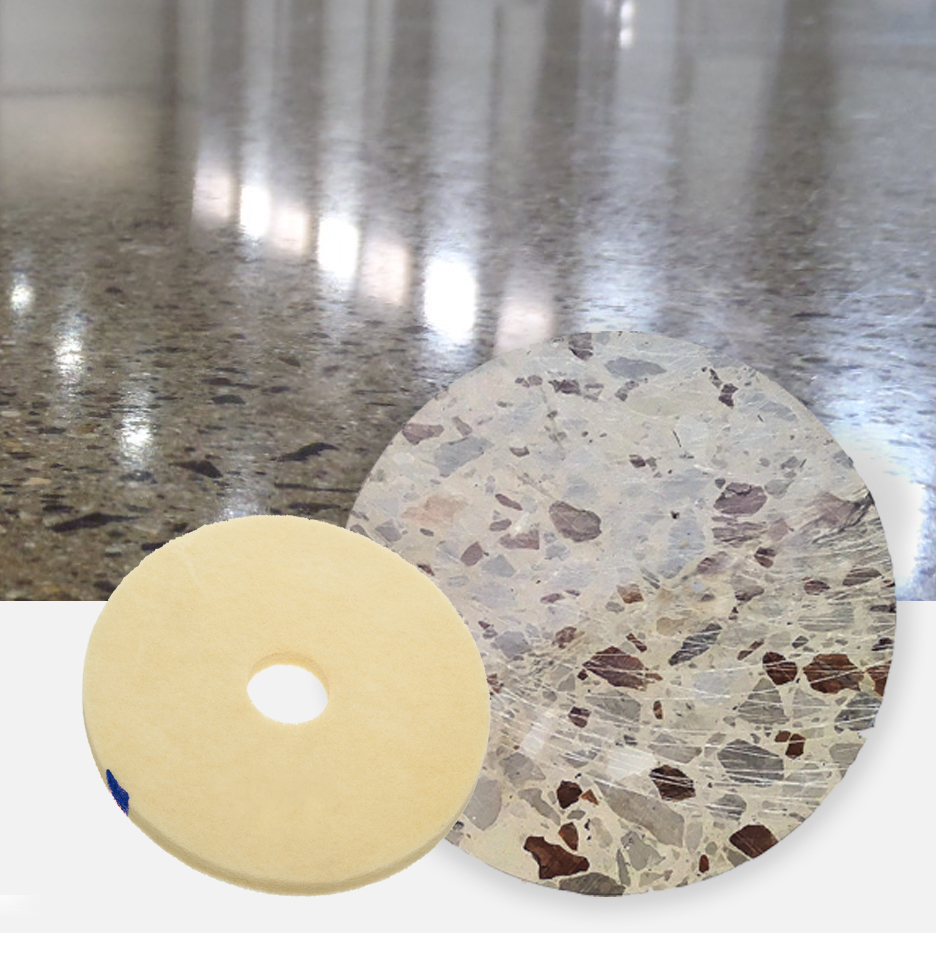 Previously the pads, which fit scrubber dryers, rotary cleaners, burnishers and the STG450, were purely for cleaning and polishing floors and came in 400 to 3000 grades. The new 200 grade pad goes back further, to remove grime, stains and light scratches from marble, soft natural stone, terrazzo tiles, decorative resin, floor coatings and wood. It leaves a dull yet clean surface, ready for working up the finer cleaning grades to achieve the level of shine required.
On really worn, scratched and stained floors and to tackle any problem areas, there is also an even coarser 100 grade that can be used prior to the 200.
The new 100 and 200 grade Storm Diamond Pads are also designed for the first stages of maintaining polished concrete and screeds, granite, hard natural stone and seamless terrazzo, removing heavy build-up of grime before the general cleaning process.
Using the pads with water rather than dry increases pad life and produces better results, no chemicals are required. For the best finish, cleaning stages shouldn't be skipped and it is a case of working up through the grades and then stopping at the desired level of shine.
A food factory in West Kilbride required a solution for refurbishing 350m2 of epoxy terrazzo floor that was stained and had minor scratches. The project was carried out by The Preparation Group's Contracting division, PPC, across three nights so as not to disturb daily operations using STG450 machines and four grades of Storm Diamond Pads.
The first stage was to remove the stains and scratches from the specific problem areas using the 100 grade pad, followed by a pass over the whole floor area using the 200 grade to remove the residual marks, minor scratches and stains. This left a floor that was lacklustre, yet scratch-free and clean.
The 400 grade was then used to sheen the floor, followed by the 800 grade for a light gloss result. Moving further up the grades would have created a higher gloss but this was the specified level of finish.
The process was carried out with water which, whilst producing better results, also eliminated dust that would have been a contamination issue particularly in a food environment.
OTHER ARTICLES IN THIS SECTION