ARTICLE
Parking the bus
01 March 2018
Following its success at London's Cleaning Show last year, the Jangro Bus is back on tour in 2018.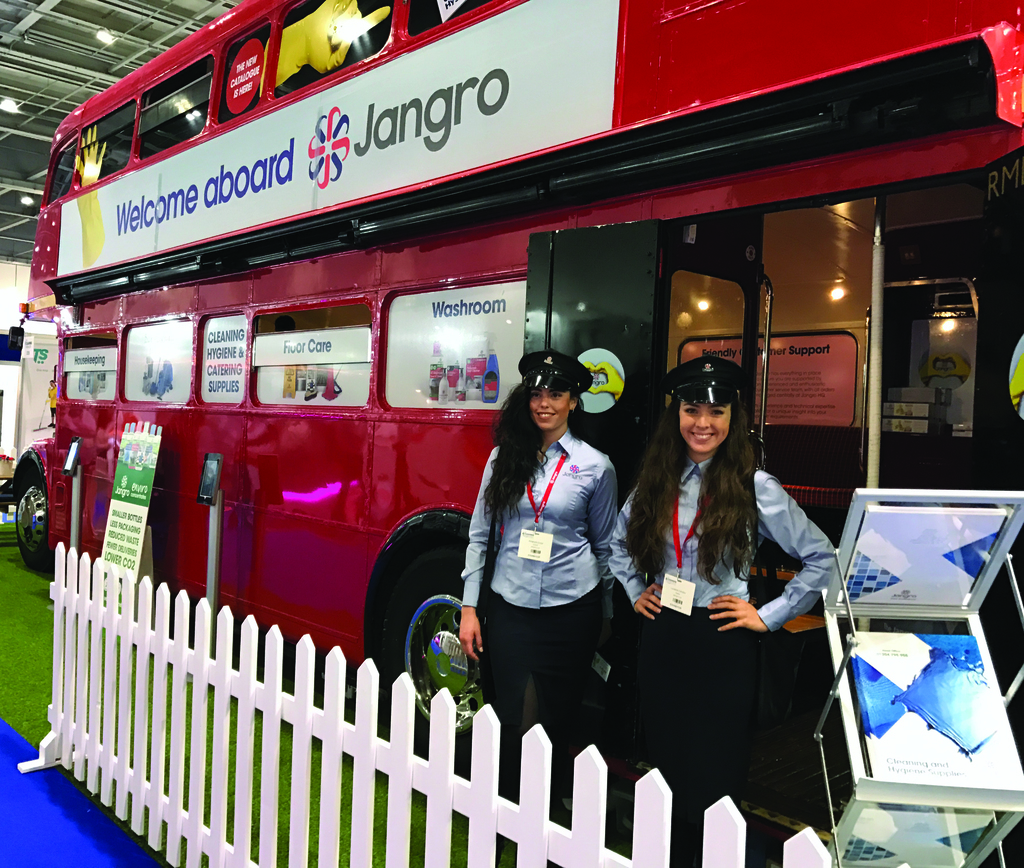 The bus' first destination will be Stand A32 at the Manchester Cleaning Show, taking place on the 11th and 12th April at Event City.
Jangro, the largest network of independent janitorial distributors in the UK and Ireland, will welcome visitors to its stand with a barista service on board the bus and sweet treats to enjoy in its 'country-style garden' at the event. All refreshments will be available free of charge, and any voluntary donations received to Jangro will be donated to the 'We Love Manchester Emergency Fund', set up to help those affected by the attack at Manchester Arena last year. Other highlights at the show include details of its sustainable cleaning ranges and an opportunity to discuss the exceptional customer benefits with the national accounts team.
Jangro will be demonstrating its innovative range of products and supplies, including the newly launched Toilet & Descaler sachets. Used together with refillable bottles, these sachets can make a huge difference to the number of plastic bottles used and disposed of per year, dramatically reducing the amount of plastic waste.
Also being showcased is the popular Enviro range – a concentrated cleaning product variety which aims to reduce users' carbon footprints, from packaging and shipment, to use and disposal. There will also be a sneak preview of some exciting improvements to come in 2018.
Jangro's dedicated national accounts team will be on the stand to answer any questions about new and existing products, as well as offering help and advice. This could mean explaining the simple transition process when you first choose Jangro, to the customer benefits once on board. As well as Health & Safety compliance, the reliability of Jangro's national service and centralised fixed pricing, these include added value extras including Jangro's award-winning training programme 'Learning Management Solution' (LMS), Budget Control Software and Product Usage Guides.
Joanne Gilliard, operations director at Jangro, said: "We are thrilled to be exhibiting at the Manchester Cleaning Show, and look forward to welcoming visitors to the Jangro Bus! Our stand this year will be extremely engaging, informative, and our bus will offer an ideal opportunity to network and share ideas over a coffee."
Stand A32
OTHER ARTICLES IN THIS SECTION